If you like to garden, you already know there are several different types to grow, which are made to match our individual style and taste. Based on your needs, preferences and land availability, there are a variety of selections to fill a space with vegetables/flowers, perennials, annuals, succulents, cacti or possibly a Zen garden. If you're a fan of putting fresh flowers in your home, you may even consider planting a "cutting garden" to suit your hobby! I have been building this type of blooming patch for years and can tell you first hand there's nothing like growing your own flowers for personal centerpiece arrangements.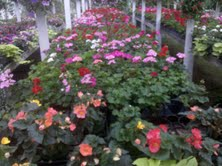 So what exactly is a "cutting garden"? A "cutting garden" is a flowerbed that contains specific species that transfer well from soil to water. They can be left to grow in the earth or cut to provide the owner with their beauty inside the home. Another property that allows a bloom to become a strong candidate for this type of garden is if the flower grows quickly since you'll want to plant varieties that can replenish themselves instead of dying out. A cutting garden isn't very pretty when it becomes a graveyard of sliced foliage and stems so we need to make sure the plant has a decent rejuvenation system.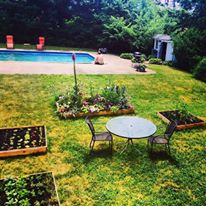 What kinds of flowers do the best in cutting gardens? The good news is, you have a ton of options available so if you only want pink and blue flowers or wildflowers or blooms with large heads, it's safe to say you'll find them. You can map out your plot anyway you'd like to but there are proven winners you should keep in mind if you're new to this whole idea. Fantastic examples suitable for the summer include sunflowers, october weed, delphinium, zinnias, gladiolas, ageratum, sweet pea, alliums, peonies, bachelor buttons, butterfly bush, hollyhocks, lupine, salvia, liatris, black-eyed susans and nasturtiums. For an earlier spring garden, my advice would be to plant tulips, lily of the valley, hyacinth and fritillaries.
Happy Gardening!