Looking at the calendar, I realized that Mother's Day was soon approaching on May 10th and it was time to begin making plans for this year's special day with mom! Customarily we sit down beforehand and plan our annual route to one of our favorite places in the world, New England greenhouses! The snow is just about gone around the yards and our flowerbeds can definitely be readied for plantings. While April is the month to accomplish tasks of yard grooming, debris pick up and other landscaping chores, May is the month for the actual potting and replanting of the goodies being grown as we speak. Since the middle of Mother's Day month hosts temperate night temperatures accommodating for successful spring growing, now's the time to get shopping. My mom and I know this green thumb standard inside and out and feel there is no other better way to celebrate Mother's Day then picking out our first nursery beauties. Whether you decide to visit the North Shore or South Shore farms and greenhouses, I can tell you throughout the years we've hit most of them and have found some gems. Here are a few of our favorites that we would like to share with you this Mother's Day!
North Shore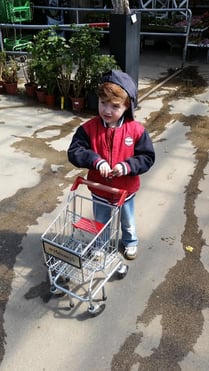 Mahoney's Garden Center
242 Cambridge Street
Winchester, MA 01890
Phone: (781) 729-5900
This operation has eight different locations across Massachusetts but I love the one located in Winchester, MA the most. This family owned business covers everything including orchids, ground covering plants, perennials, annuals, tropical trees, ceramic pieces, patio furniture, vase ware and soil needs so it's a real one stop shopping experience. Other perks include ample parking, a rewards program and their own farm store with homegrown fruits, veggies and fresh baked goods.
South Shore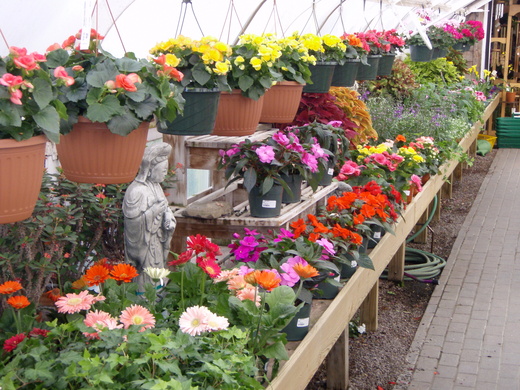 photo credit: boston.com
Kennedy's Country Gardens
85 Chief Justice Cushing Hwy
Scituate, MA 02066
781-545-1266
This was my flower haunt when I briefly lived in Scituate, MA that I really enjoyed. What was great about this place was the assortment of product they had in a manageable area that allowed easy browsing and buying logistics. They have a fabulous assortment of rose bushes as well as an adorable parrot located in their greenhouse who also greets customers as they enter and exit. If you bring the kids, don't forget to visit the Koi Pond where they can feed the fishes and enjoy the pretty view!
Suzie Canale
Westwood, MA