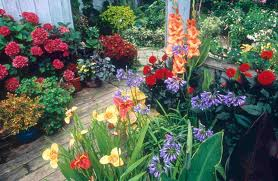 Lucky for Boston gardeners,
The month of June has now arrived,
Bringing fresh new bursts of color,
Now that our gardens have been revived.
As the perennials regain position,
And the weeds have been removed,
We'll see our hard work will be rewarded,
With flower beds greatly improved!
But for those who need a bit of help,
Whose green thumbs have gone numb,
Exotic Flowers will put you on the path,
On what to grow and stay away from.
You'll have loads and loads of choices,
From the best of garden crew,
Who'll help design a pretty garden,
With perfect plants just meant for you!
by Suzie Canale
Check out Suzie's new children's book, "The Candy Roses of Cape Care,".