It's that time of year where we just can't wait to get the boxes of ornaments and tinsel down from the attic eaves and decorate the star of Christmas-our tree! Many might believe that selecting any old variety will do and that there really isn't much of a difference with the acceptation of cost but I can assure you that this is simply not true. Trees come in a large selection of breeds and with a versatile array of characteristics including size, smell, shape and branch dispersion. So if you want to be an educated arbor buyer this season, learn more about the choices you have and pick a tree that is perfect for you and your family. Keep in mind that not all trees are grown in the New England region, so it is important to know as much as you can beforehand.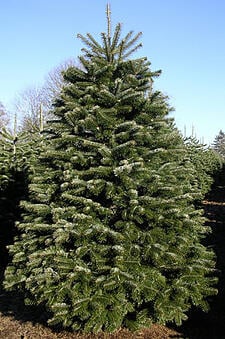 Balsam Fir
The balsam fir is not only a New England tradition, but the best selling Christmas Tree at Exotic Flowers in Boston. Most Balsam firs sold in the Boston area come from Nova Scotia. The balsam fir has strong branches and beautiful scent. This fragrant Christmas tree evokes all types of wonderful Christmas memories.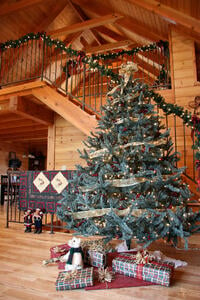 photo credit: blog.honestabe.com
Douglas Fir
The Douglas Fir is one of the more higher in demand Christmas trees on lots because of its desirable pyramid shape and full body display. The coloring of the tree is blue and green with a grey trunk that adapts as it ages, a feature that I believe exacerbates the beauty of holiday lights and brightly decorated ornaments. An interesting fact about the Douglas Fir is that it remains the most frequently requested tree variety for shipment to exotic places such as Guam, Maui and countries within Asia. This tree also holds the characteristic of longevity so if you are the type who loves to put up their Christmas decorations right after Thanksgiving and keep it up for weeks past; this is the right tree for you!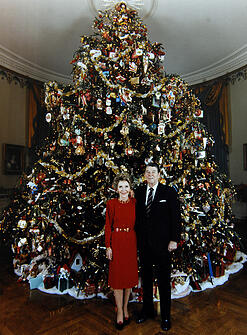 Fraser Fir
This species is native to New England and enjoys being grown in colder climates, which makes this tree a solid choice for the frigid temperatures of Boston. Since the Douglas Fir is commonly grows in nearby and comparative regions, it is usually well priced and affordable for our Christmas budgets since there is a natural abundance of them. Other desirable traits include a strong pine perfume and needles that change from green to white as the needles grow from top to bottom. Another alluring factor is that the trees are sometimes cut at shorter heights making them perfect for smaller rooms or apartments. The Fraser Fir makes my top three list because it was my first Christmas tree, in my first apartment, on my first Christmas-a holiday that I fondly remember. The fraser fir is always the hoice at the White House.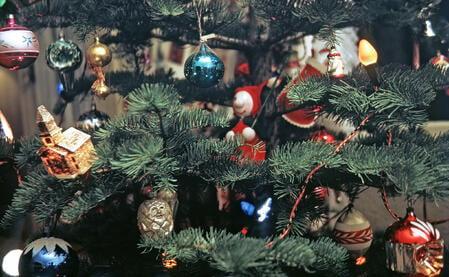 photo cedit:shorpy.com
Noble Fir
I love this breed and can attest that it is aptly named since its appearance is completely reflective in the description, "noble". Native to the woods and mountains of Oregon and California, you will want to make sure that the trunk is freshly cut since this variety has been trucked from the other side of the country for our special holiday season. Consisting of pretty blue and green needles, the Noble Fir is idyllic for hanging ornaments since the branches curl up with an upward congruent to a cupped hand. The branches are often adequately separated to showcase several baubles and the tree usually has a body that is filled robustly with aromatic pine needles providing a lovely yuletide fragrance for your home. The Noble Fir is my husband's favorite tree.

Suzie Canale, Westwood Public Library, October 2014.
Suzie puts her Christmas tree up every year on December 11th, her son Lance's birthday.