It's time again to make plans for your holiday décor since the season is now upon us! As you're reading this, you've probably begun to make a list for garland, wrapping paper and maybe even a tree but please keep in mind that there's plenty to do outside of your home as well. Did "Christmas Vacation" just flash across your head, remembering the efforts of Clark Griswold blacking out his neighborhood with an extravagant light display? Although hysterically funny, I'll reassure you that decorating the outside of your home doesn't have to be this elaborate…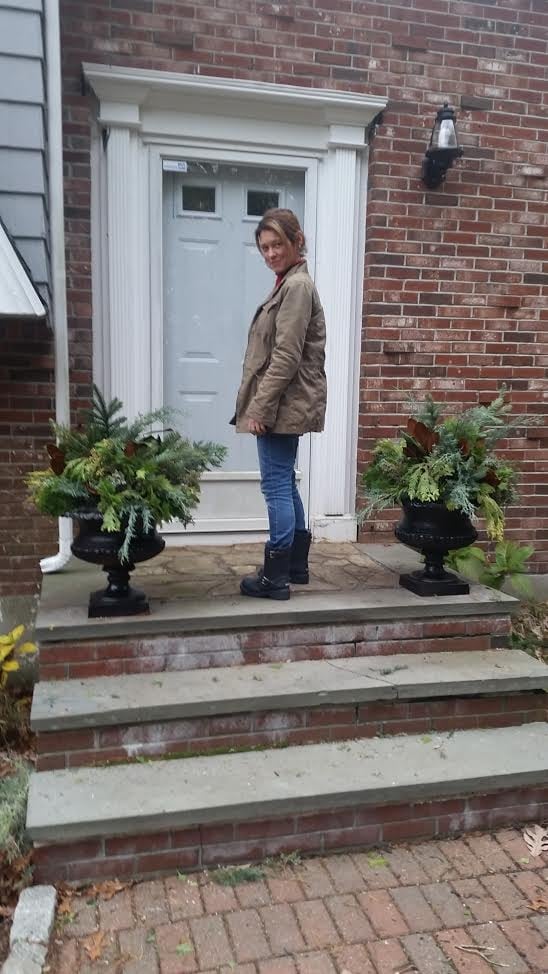 By using a few easy tips, you'll be able to create a beautiful holiday presentation without spending gobs of money or using up precious time that could be better spent with family. By "Recycling, Refurbishing and Reapplying" certain items that you already own, you can transform your plain entryway into a gorgeous welcoming display for friends and family. Many people believe they have to be "Martha Stewart" in order to achieve a "magazine cover" appeal but judging by this guideline, you clearly don't. Shake off your worries and roll up your sleeves because it's time to get going on your outdoor holiday decoration!
Recycling
Check in the garage and attic for anything that can be used to hold either small or large arrangements. Iron cast urns, ceramic pots and metal containers are fabulous for holding pine and other seasonal greenery. Next, poke around for last year's lights and take a few minutes to both untangle and plug in to see if they still work. Typically, the previous winter's bulbs are tossed out for convenience but you'll be happy to save a few bucks reusing rather than spending unnecessary finances.
Refurbishing
Sometimes we toss out certain objects because they become a little shabby, worn or rusted, particularly things used in the yard such as planters. Instead of automatically discarding them, we should be thinking first if they can be fluffed and buffed for future purpose. When setting up an outdoor holiday display, these items become treasures by simply giving them a good cleaning and applying a fresh new polish of paint. Marble, cast iron and metal materials are fantastic for this process and will come out looking brand new when placed on the doorsteps stuffed with pretty foliage.
Reapplication
I love naturally growing outdoor foliage and even though the flowers have disappeared until spring, there is plenty still available for the picking. If you live near wooded or forested areas, simply clip a few smaller branches from nearby trees and combine together in an outdoor pot. Make sure you are collecting from a variety of species and you'll soon learn that you don't have to be a floral designer to make stunning arrangement both in and outdoors!