Christmas is a wonderful time of year when we rejoice with others to spend time caroling, feasting and swapping gifts to express how much we care for one another. For some, this season is a joyous time when the spirit invokes an ease of generosity towards family and friends while others have a hard time keeping inline within budget and cost restraints. It can be stressful to say the least but the truth is, there are other ways to wrap our presents without succumbing to stress and guilt over our leftover credit card receipts. Christmas means more than how much money we spend and it is high time we manifest options where we won't have to break the bank to please those on our list. One area that is beginning to look promising is the expansion of ideas coming from Boston florists who say "they know how to impress at a price much less". Here are some of the clever gift giving notions designers are pushing for customers who are seeking reasonable expenditures for this year's December festivities.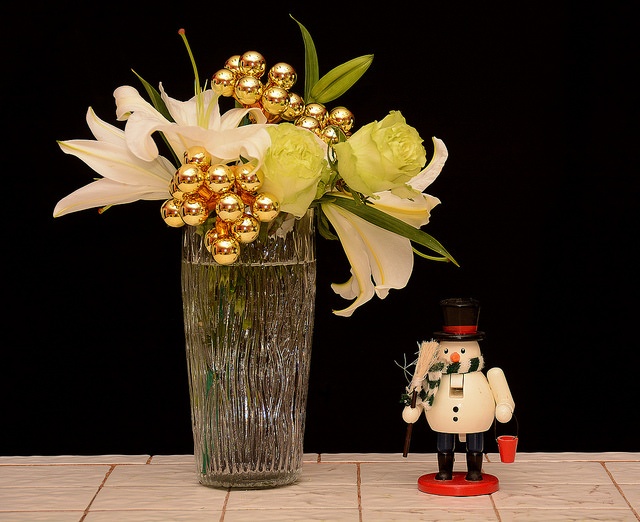 Personalized bud vases
This is a really neat idea, particularly for those who like to collect mason jars or other small bud vases to save for later use. Well, here's your chance! With a touch of art, these tiny vessels can be transformed into wonderful gifts just by adding a little personalized touch along with a few sprigs of beautiful blooms. First, you'll want to check the containers to make sure there are no cracks or holes which will dribble water once they are filled. Next, it's important to clean the inside and outside of the lids until the material is sparkling. After you are sure they are dry, use a permanent marker to write a cheerful message or print their initials on the side to make it special. Don't forget to insert a date on the bottom of the base that will remind friends and families of your thoughtful gesture years later. If your vases are now ready to be filled, visit your local flower shop and purchase sweet blooms of roses, freesia, ranunculus or aster. You want them to look airy and natural but if you prefer a more festive appeal, mix in a sprig or two of pine to spruce of the seasonal theme.
Pressed Flower Bookmarks
This is another fabulous trick for flower fans to gift to loved ones and you'll be thrilled to know it won't cost a whole lot from beginning to end. All you need are some stems of blossoms that prefer to be dried such as lavender, violets, pansies, daisies or heather that will have no problem being easily flattened. You also want to make sure they have small centers and petals with minimal bulk because these are the species which usually are troublesome for this type of project due to water retention. Once you've chosen your selection, lay them in between two pieces of wax paper and press using a hot iron. After sealing the ends, cut the paper into attractive strips similar in sizing to a bookmark and slide it in between a favorite book you already own. Gift the entire present to someone special and watch them adore the time you've taken to make them feel special.