Autism Awarness Day/Month - April is Autism awareness month and April 2nd is Autism awareness day. We have not only supported this cause by donating Red Sox tickets to Sophia's Grotto's fundraiser, we will be donating 30% of all blue rose sales on Sunday April 2nd to show our support as well. Wearing blue on that day also shows your support as the world "Lights It Up Blue."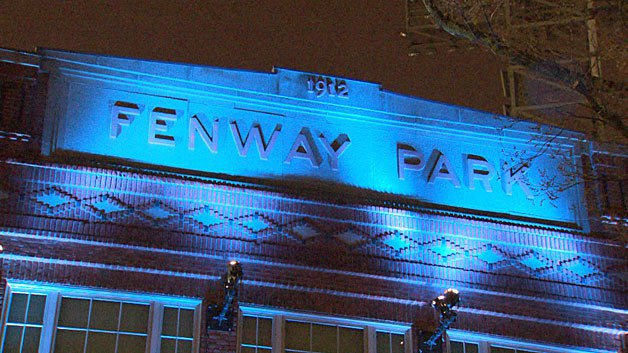 photo credit via CBS Boston
Opening Day April 3rd - we have set our window display for baseball. As polled by most Bostonians, spring begins on Opening Day. On Monday, we will be celebrating Opening Day with a series of social media posts as well as ballpark fare for staff lunch. You are encouraged to wear Red Sox gear to work that day. In partnership with the Jimmy Fund, for every Exotic Flowers staff member who wears Red Sox gear we will donate to $10 to the Jimmy Fund to support its Red Sox Rally Campaign.