It's not news to most in the floriststhat the "Green Movement" has foraged straight though the wedding industry, from the flowers used in bridal work to the containers they are designed within. Making a conscious effort to improve our environmental conditions and the future state that we live in is an important initiative that we're all thinking about these days, a concept that should be taken seriously throughout all enterprises and businesses. The flower industry is no exception, in fact we have come up with some awesome ideas to helps others find ways to integrate this important theme within their floral needs, particularly newlyweds. Weddings are usually a huge production but that doesn't mean that we shouldn't be aware of our earthly obligations.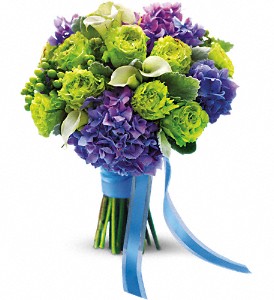 The Bouquet
You may not know this but there are certain varieties of blooms that are more eco-friendly than others. If you're ordering varieties that come from local, sustainable farms, than you're moving in the right direction. Typically, when product is bought from nearby communities, there is less transportation fuel being used as well as the contribution to aiding the health and productivity of his crop and land. Brides may think this means that they'll have to hold a bunch of daisies or other type of wildflower in order to do this but that's not true at all. In fact, New England growers often cultivate species that are traditional for this occasion as well as exotic varieties for those who like contemporary design. Roses, bromeliad and beautiful dahlias (when in season) are only a few tips of the icebergs when planning a "Green Wedding" ceremony and reception.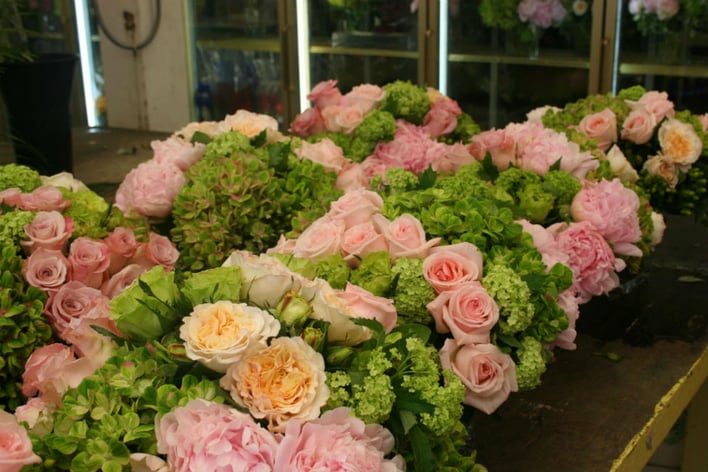 The Tables
There's a lot of hubbub about the waste that goes into wedding flowers but the truth is, clever florists usually reuse the product that is left and repurpose it for other upcoming jobs. If the bride and groom are interested in keeping their floral goodies, one way to cut back on waste is to gift the centerpieces to guests by playing a party game called "1-2-3". The way that you do this is to place a number underneath every plate setting from 1-8 (or 1-10 if that's the table count). Then pick one of these numbers and write it on another piece of paper that is placed underneath the centerpiece. At the end of the night, tell your guests to check their numbers and the lucky winner gets to take home a beautiful arrangement of flowers!

photo credit via thinkgeek.com
Party Favors
Have you ever heard of a "Seed Bomb"? These things are so cool and are replacing packaged seeds due to their environmental benefits such as organic makeup and enhancement of wildlife. Seed bombs are becoming so popular that couples are using them as party favors, too- a sure fire winner for New England gardening and flower enthusiasts! All you have to do is whip up a concoction of scent free kitty litter, dirt, water and a few seeds, roll them up into balls and allow them to harden. Wrap with a bow and there you have it! Seed bombs aren't just a clever way to cut back on costs for your wedding, but also a fantastic way to foster vegetation as well as enhance the bee population!