There are all sorts of themes available for Boston's soon-to-be-brides, which appeal to a large spectrum of different tastes and preferences. For example, for those who love sand and surf, a beach ceremony might be the right location for you to say your "I do's" or if you are really into art, a museum would be a lovely option. If you add a little imagination, you and your wedding planner can design the ideal place to hold this monumental occasion, particularly if you're into beautiful flowers and gardens.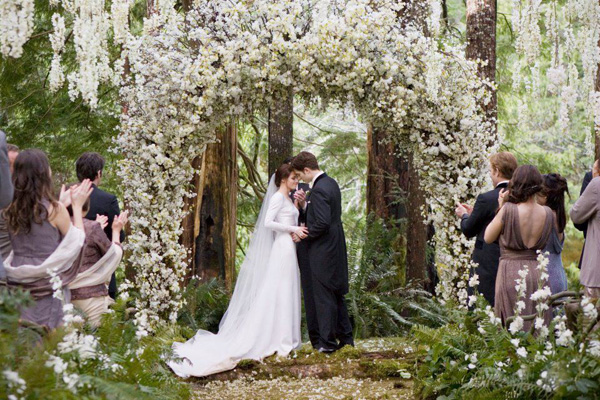 Awhile back, I had this friend who dedicated most of her spare time towards harvesting one of the most stunning perennial gardens I've ever seen. She loved her beds so much in fact that when it was time for her to walk down the aisle, she asked if she could walk down the pathways of her garden instead. The whole family adored her idea and with a bit of help from landscapers and florists, she made her dream come true.
If you're getting ready to place a veil on your head and are interested in learning how to create this look in the midst of your own green thumb efforts, here's what you need to keep in mind… It's really important to select a date that's appropriate for this sort of occasion. I assume you would want plants in full bloom but this being New England, it can get tricky nailing down an exact pinpoint of when this will happen. Spring is a fussy season that can bring bad weather like rain, sleet and even snow meaning you should try to lean towards the end of June or the beginning of July. If your flowers are mostly annuals, head towards August because they'll need more time in the sun to grow and expand if you're looking to make a dramatic impact.
The other thing you need to think ahead about is keeping your garden pruned so it keeps blooming. Many species will wither away if not regularly kept up and maintained. Keeping a pair of clipping shears is an excellent way to be reminded of this task.
The benefit of hosting a garden wedding is knowing the floral arrangements have already been taken care of leaving you without the expensive bills to pay later on after the honeymoon. The simplicity is wonderful because all you have to do to design pretty table pieces is take a few snippings from your favorite blooms and place them delicately inside glass jars. You can also utilize their ready availability by making them into wistful wildflower bouquets, too. Delphinium, sunflowers, nasturtiums, sweet pea, hollyhock, zinnias, roses, hydrangea and sedum will all work wonders for your hand-held bundles.