The holiday season can be a wonderful time for most but for others, there's a lot of stress and hard work involved. If you're a local flower shop, you really understand this statement. Florists have to move a ton of product just to pay for the increase in overhead during the month of December due to heating, staff and wholesale product prices. For the larger floral operations, they have competition against supermarkets, truck stops and even buy-in-bulk stores like Cosco. There's a constant price war and in the end-you're lucky if you can break even. For the smaller flower shops who are struggling to sell their red amaryllis and rose arrangements, they too battle against lower quality look-a-likes sold by neighboring entities who can shove a few poinsettia plants in the window and call themselves a greenhouse. Plain and simple-it's a tough time of year for these guys so they need to do everything they can to attract customers.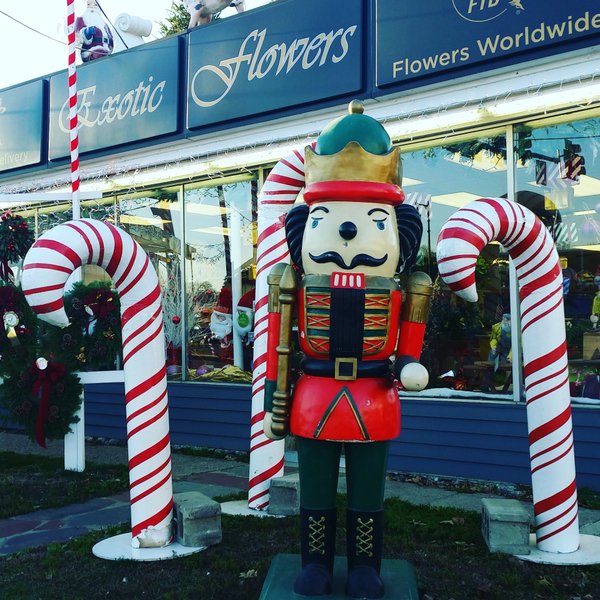 Thankfully, they're doing a great job because business proprietors and employees have allowed themselves to think outside the box. With creative ideas that work to relax, enchant and excite potential patrons into choosing their store over the others, floral companies are effectively overcoming the saturation of the market during Christmas and are winning back the prestige of their seasonal décor as they should be. Here's a few ways that are setting these guys apart from the rest!
Music is the Key
Music is the number #1 stimulator that encourages the emotion of happiness. Plug in those speakers and fire up Nat King Cole, Andy Williams or even "Alvin and the Chipmunks Holiday Sing Along" to alleviate tension and increase the spirit of the season! Both your customers and staff will thank you.
Something's in the Oven
When you have something cooking in the oven, the scent works its way into our neuro-system releasing anxiety and frustration. When the food baking is something sweet, the effects are quadrupled. Offer a nice plate of Christmas cookies to all those who enter your store and make sure you have both gluten and sugar free options for those who prefer an alternative to sugar or have dietary restrictions.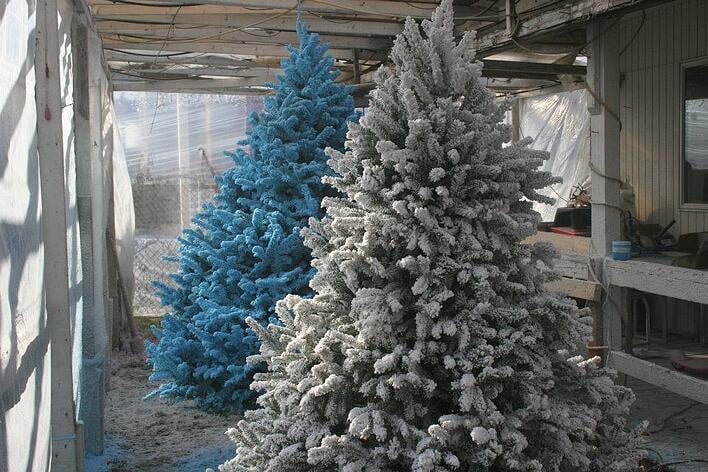 The Wonder of a Flocking Machine
There's nothing like watching a flocking machine do its magic on a tree farm! The buzzing sound coupled with the white flakes floating up in the air can make anyone smile so if you're on the fence about making the investment-go for it!
Light It Up
It doesn't matter if the lights are rainbow-colored, blue, purple, white, red or silver- bulbs are a must when decorating your business for the season. The effect promotes a sense of ethereal and softness curtailing those moods that might be a bit brittle during the month of December.
Celebrate Like It's Family
Do you realize that the people who choose your shop to do businesses with during this season are also welcoming you into their holiday celebrations? Your entity has become a part of their family's festivities just buy purchasing the perfect Christmas tree, poinsettia plant or pinecone centerpieces from you!
Where There's a Santa- There's a Way…
Grab a person who works for you and put them in a Santa Suit! They don't have to look the part, but they do have to smile and say "ho, ho, ho!" You wont believe how excited the younger customers will be and what it does for your company's environment as a whole.
Don't Forget It's Called the "Season of Giving"!
They don't call it the "season of giving" for nothing, you know! Contact your local non-profits and donate a few vases and plants for elder and homeless dinners or even ask your local library if you can participate in a free flower arranging demonstration! You'll feel great and you might even stir a little interest you way!