I know… I know… Winter in New England seems endless but really there is a bright spot of sunshine just around the corner. For Bostonians, the spring season is a reminder of how beautiful the rebirth of the earth truly is and the importance of celebrating that miracle once the warmer climate arrives again. For many of us, this time is an opportunity to get outside and plant our own miracles into our freshly thawed gardens with the hopes that very soon, we'll see flowers rebloom in the months ahead. The month of March might seem too early to get our trowels out of the shed but there's no law against making a plan of what varieties may spark our green thumb interests. As you know, spring species are very different from the hardier varieties that flourish during the summer and because of this, it's important to think ahead so you'll be ready for April, May and June crops. Many gardeners will use catalogs or perhaps stop over at their local nursery to see what will be in stock as others rely solely on the breeds they've come to depend on year in and year out. If you are looking to change things up a bit in your flower beds, here's a list of both old and new spring blooming species that are already turning heads!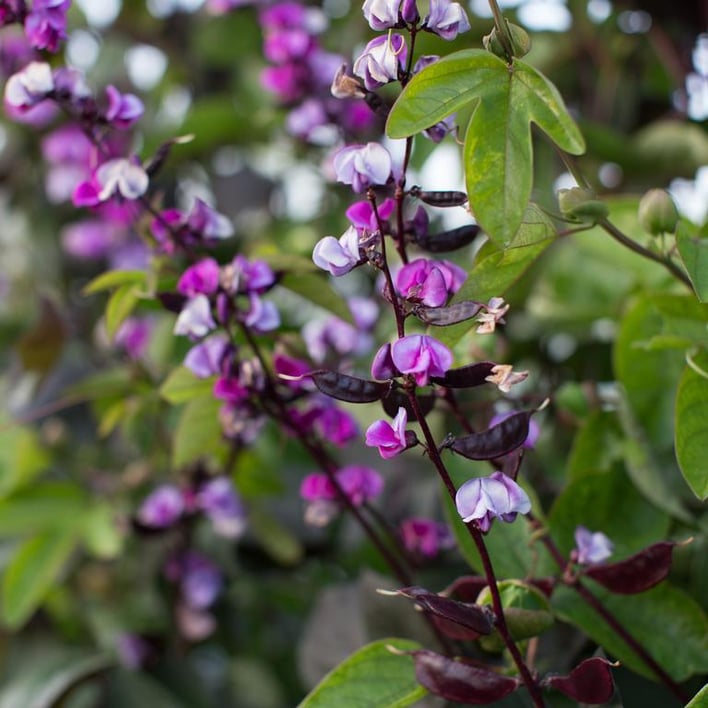 Hyacinth photo via https://shop.floretflowers.com/products/hyacinth-bean-ruby-moon
Ruby Moon: This is a wild take on the traditional hyacinth bulb because it is grown by seed and looks more like a vine than the typical cone shape you often see. Pretty lavender flowers shoot out from the stem, which appears more branch-like than the thick base you are used to.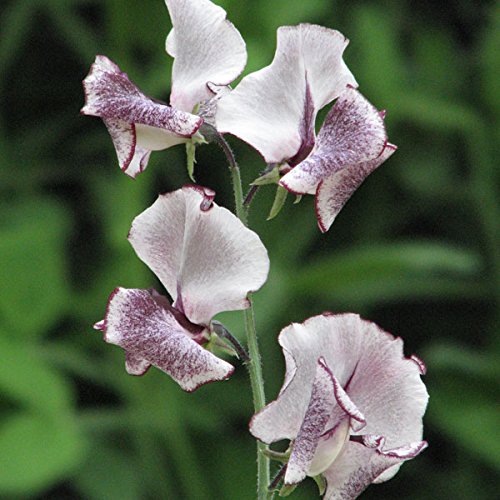 Sweet Pea photo credit via https://www.amazon.com/Kings-Seeds-Sweet-Pea-Nimbus/dp/B06Y42PWK4
Nimbus: Sweet Peas have always been one of my favorite spring blooms and I can't say that I'm partial to any particular color since they are all stunning. I did find this new variety called "Nimbus" which just might change my mind and there's good reason… This type of sweet pea is multi-colored with dark purple and white- a variegated dimension of the regular straight purple or white. You can mix these with any other flowers you have growing or plant a patch to make a striking effect.
Scabiosa
Merlot Red: Just like the name says; this scabiosa variety is very similar in shading to a glass of dark red wine and boy, is it spectacular! You don't often come across a breed like this in New England so if you happen to stumble upon it during your next greenhouse visit, grab them while you can!
Tulips
Copper Image: If you're into peach, you're going to love this new double pink variety that resembles closely to a garden rose. These beauties are trending to be designers top pick in 2018 and there's no doubt as to why… Copper Image tulips are not only breathtaking to the eye but are also effective as a filler in sparse areas of your garden.