Spring is finally here and that means opening day at Fenway Park is just around the corner! Popcorn, cracker jacks, hot dogs, peanuts, foam fingers and baseball caps will be sold by the millions inside the park but Bostonians are also gearing up to make their own plans… Team spirit runs rampant during this time of year in Bean Town, where fans are throwing parties thematic after our love for the Boston Red Sox. Everything from the color scheme to the menu can be manipulated to include clever accessories and entertaining display décor. All you have to do is use a little imagination and think "Baseball"! Monday, April 11th is the official date when Fenway will be reopened to play a little ball against the Baltimore Orioles so why not have a few friends over to enjoy the game? Here are a few party planning ideas fabulous for opening day soiree!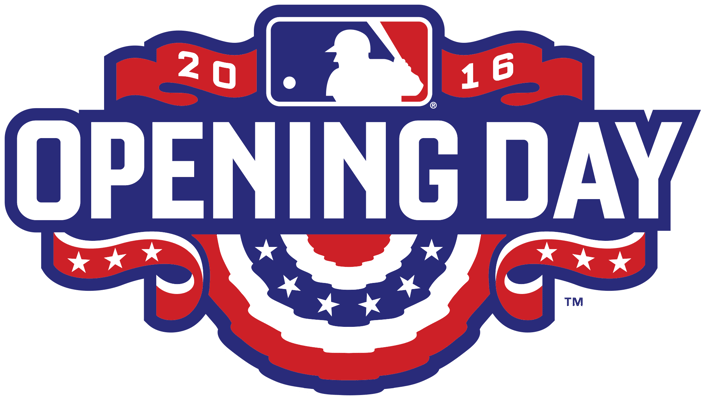 Menu
You've got to have a lot of finger foods if you're having a fete mirrored after the cuisine served inside Fenway and the good news is that most of these dishes are really inexpensive to make. Think pigs in a blanket, popcorn, sliders, chips, dips and pizza. You can also have a little fun with veggie and fruit platters if you arrange the food to look like a baseball diamond or even an outfield. Don't forget the dessert either, because a quick batch of cupcakes decorated with the letter "R" in blue and red frosting are the perfect sweet treats to compliment game day!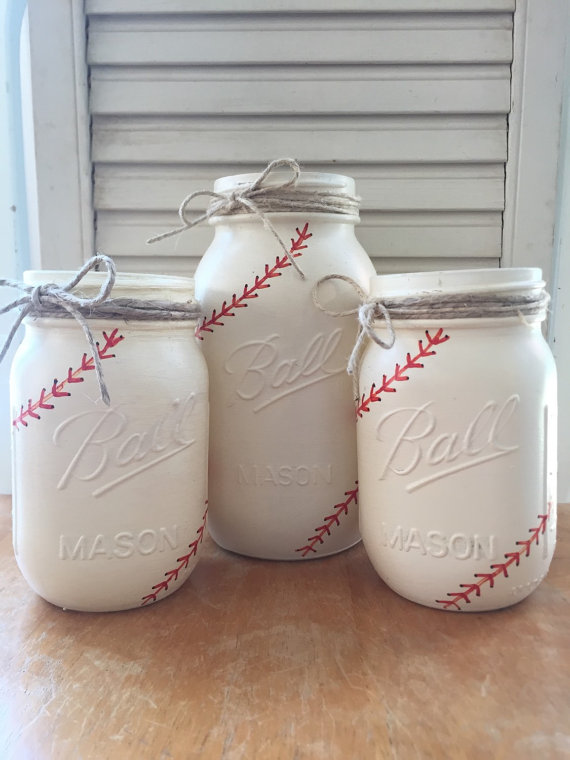 photo credit: ChalkandPatina via etsy.com
Decorations
This is really simple because right about now, every grocery store in Massachusetts is stocking up with paper and plastic Red Sox dishware and cups. If you don't want to pay the extra to have their logo printed across your plates, just pick up plain white, red and blue Dixie brand ware, which works just as well. Another great idea is to gather some old mason jars and paint them completely white and then add the small detail of red lining, much like an actual baseball would have. Place candles or lollipops inside and watch how easy dressing up your Red Sox part really is!
Party Games
If watching the game isn't entertainment enough, then you'll want to have some party games to fall back on if things get a little dull. "Cups" is one that comes to mind for adults, but for younger audiences, playing "Pin the Tail on the Opposing Team" is also a lot of fun (particularly if the Red Sox fall behind). If you have your own baseball bat, "Balance the Bat" relay races are also a good idea to get people moving as well as an egg toss game to see who has the best catching hands!