Have you ever wanted to visit a tropical Eden such as Hawaii to walk the beaches, take in the sites and breath in the rich scent of coconuts and citrus fruits that infuse the island? Well, here's yet another reason to get planning on that trip! If you enjoy learning about flowers, you'll love the fact that a stunning species known as "Plumeria" flourishes in many parts of this frequently visited vacation destination. The appearance of the blossom is pure perfection and sometimes gives the illusion of being too good to be true, often mistaken for a silk replication. Cultivated from trees instead of flowers grown from plant seed, the pretty heads extend from the ends of branches in shades of white, pink, yellow and orange. The species requires warm temperatures to reach full maturity at around 28 feet from top to base, which is why places such as Hawaii make it the ideal home for plumeria.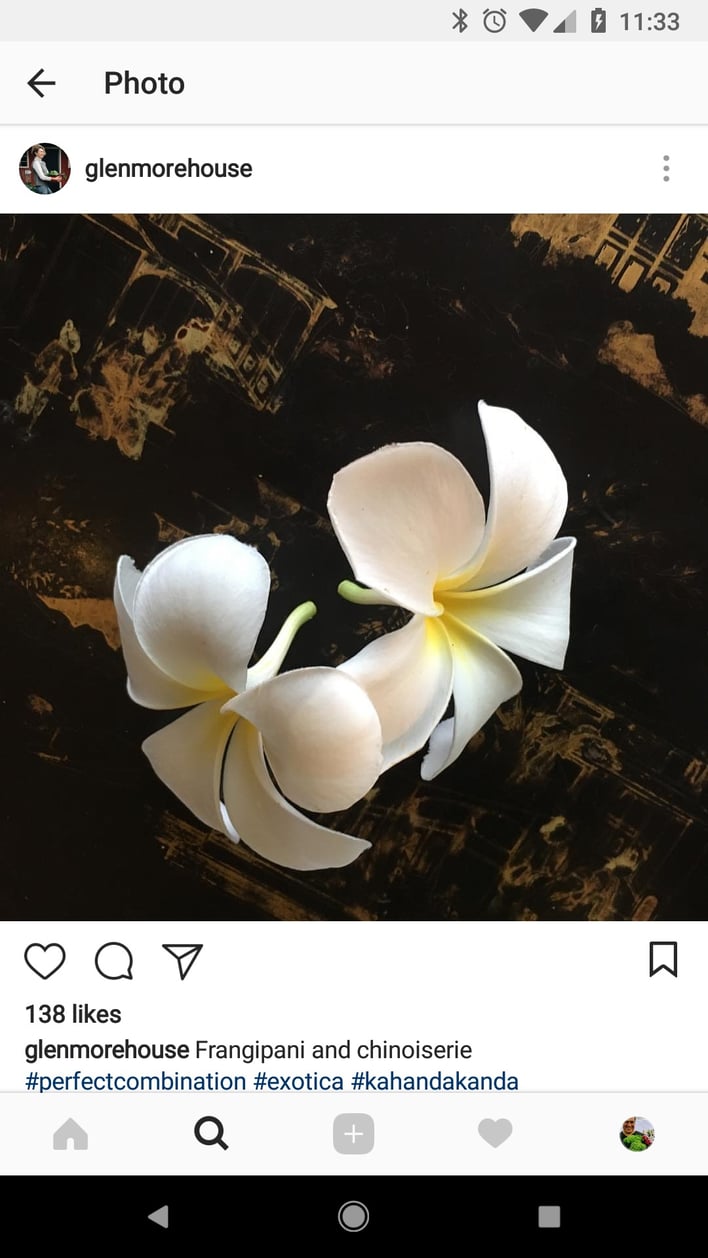 Photo credit: via instagram.com/glenmorehouse
Since the presence of the flower is already abundant within this region, it's no wonder why its blooms are frequently used in common cultural and social customs. Having the stunning properties of rich color and strong aromatic scent, plumeria is a highly demanded variety for local florists who are preparing annual events and festivities. Leis are one item that is often seen using plumeria, particularly when there is a special occasion such as a wedding or similar celebration. The blossoms are also utilized as hair pieces for women which can actually tell a person whether or not they are romantically involved with someone. Worn over the right ear would indicate she is unattached while the left signals she's already spoken for. Wouldn't dating be so much easier if the rest of the world followed this useful tradition?
Like many other flowers, plumeria has a strong meaning of symbolism for those who choose to acknowledge the reason. Among some traits associated with the flower such as beauty, purity and health, other meanings stand for the arrival of springtime and new beginnings. If you have a friend who is starting a new venture, beginning a new job or moving to another area, you might want to consider gifting them with this token which will wish them luck. The celebration of life with a newborn baby is another great way to utilize the positive spiritual antics of the plumeria flower.