Brr, it's cold out there but we still love our flowers! During the chilly month of January, the blues might set in and a beautiful bouquet is just the thing to cheer us up. Although there is a plethora of choices that Boston florists can offer you, there are certain blooms that are more appropriate for this time of year. Reasons might include durability, availability and color shades which makes them popular and a wise selection when browsing window case coolers. I realize we all have our favorites (mine is the chocolate cosmos, virtually impossible to find in January) but trust me, now isn't the time to be stubborn. Opting for flowers that are not seasonal can often lead to high costs and a premature lifespan of the plants. Don't worry, I'm sure one of these blossoming beauties will satisfy all of you Bostonians until the warmer temperatures roll around again.
Paper Whites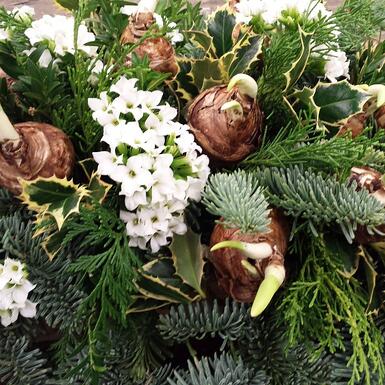 Paper Whites are a delicate variety related to the daffodil family. Its simple but elegant appearance makes them a flexible fit for any décor or room style. Paper Whites are gifted with the characteristic of a strong smell that is sweet and aromatic for your living space. The stems are often sold in bulb form either already potted or organized in bags for their owner to maintain. These are a great pick after the holidays because they are long lasting and affordable for every flower budget.
Roses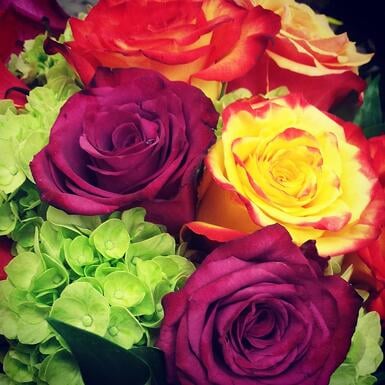 You can never go wrong with roses for a couple of reasons. For one, they come in a variety of colors that most florists carry daily within their shops. Number two, roses come from a multitude of states and countries around the world, so they're pretty accessible which is a good thing because low inventory means a higher price. Another pro is that they are universal in appeal and if fresh, they can withstand a fair amount of time in a vase. Places that are ideal for roses to be grown from are Holland, Ecuador and California. That is until your own garden roses begin to bloom again!
Tulips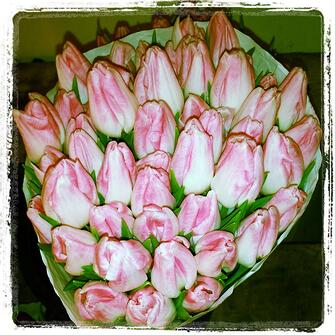 You might think that tulips are boring but in all honesty, they are remarkable in breed, size, color and affordability. Available the most during the colder months (they hate the heat), tulips are carried by an extensive list of retailers because they are pre-sleeved and already set for merchandising. This factor allows pricing to be relatively low, usually costing anywhere from $6.00 to $15.00 for 10 stems depending on the location of the store. Their packaging makes them a great grab-on-the-go item and another bonus is that they are easy to care. Something to keep in mind is that tulips stretch in length so if they are put in oasis, you might have to double trim their stems to keep the desired height of the centerpiece.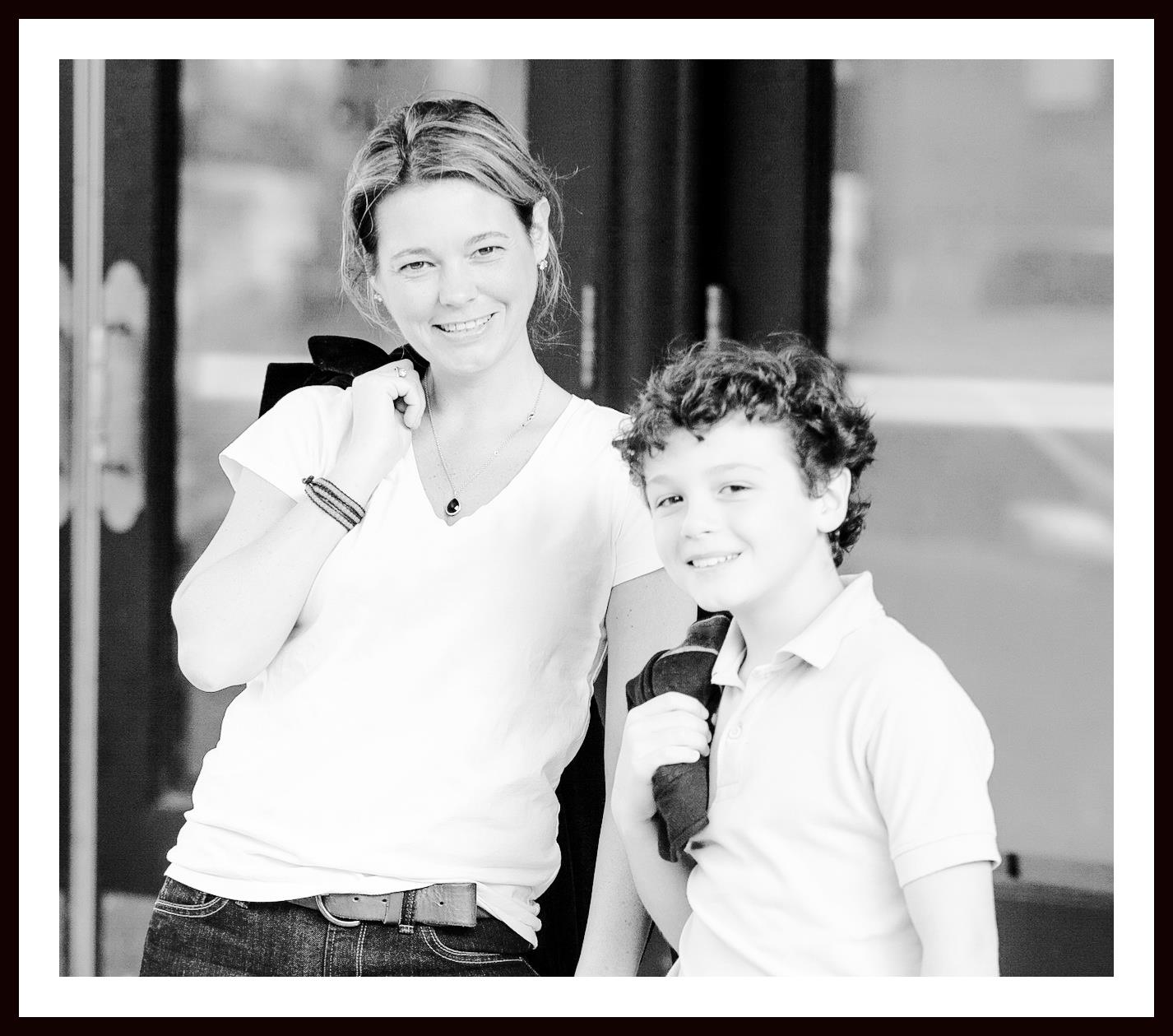 Suzie & Ryan Canale, Newbury Street, Boston 2014