What do you get a girl who's a huge baseball fan and not just any old baseball fan, a Red Sox baseball fan! Sure you could go crazy buying hats, caps and other Fenway paraphernalia but why not use your noggin and think outside of the batting box for a change? Get creative with your gift giving and send her something with a little class, and little grandeur! How about giving her a floral arrangement inspired by the Boston Red Sox where the design reflects her inherent passion for the team? Not fall for the misconception that the bouquet will be confined to merely blue and red toned blossoms - there are hundreds of gorgeous combinations that are sure to knock her off her feet. So as you begin planning to impress your die-hard Red Sox fan girlfriend/wife, check out these awesome creations whipped up by Bean Town's most famous florists!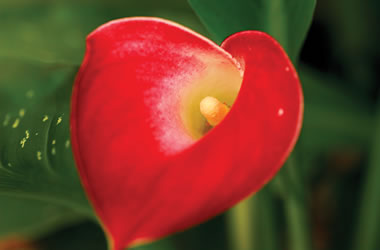 photo credit: lakenurseries.com.au
"Red Sox" Calla Lilies
Yes, really! These calla lilies are actually named "Red Sox" and are the exact deep shade of red that is associated with the team's uniform and emblem! This variety is exquisite alone in a vase or can be easily paired with other softer hues of red to make a jewel tone presentation. Another interesting fact about this species is that they are known for their longevity just as long as they're stored somewhere cool and away from extensive heat.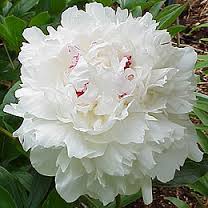 photo credit: theplantexpert.com
"Festiva Maxima" Peonies
Here's another great option for baseball lovers, which is called the "Festiva Maxima" peony that ironically looks a whole lot like a baseball! The fine red flicks that mark the petals can be compared to the red stitching of a ball and the shear white color of the blooms themselves are spectacularly round and full. You don't need much more added to this stunner but if you must, only combine small stems, which will appropriately accent this peonies' sophisticated appeal.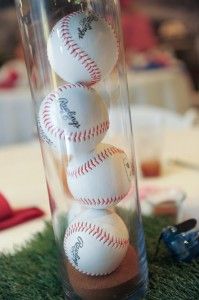 Clear Vase Filled with Baseballs
Sometimes all you need is a little edge. A tall, clear cylinder vase filled with traditional baseballs can make quite a hit for the person who loves this sport. Fill with dried flowers of place a bubble bowl on top of the opening and arrange with whatever flowers you like the best. Perhaps you've saved mementos from baseball games you've enjoyed together previously? Here's a terrific way to display them! Not only is it a conversational piece, but she'll be able to keep the contents for years to come!