You might not believe this but there are actually flowers in existence, which make you smarter just by placing them nearby in your living space. Whether they are growing in a garden or sitting in a bouquet upon your coffee table, particular floral species have the ability to spike human intelligence along with other essential vital components. According to research, inherent properties such as smell, color and texture influence our brain's activity in a positive way. While each of these characteristics will have different results depending on the person, the inhalation of sweet scents, the visual of a striking color and the touch of softness on your fingertips all encourage higher neuro-wavelengths in the cranium.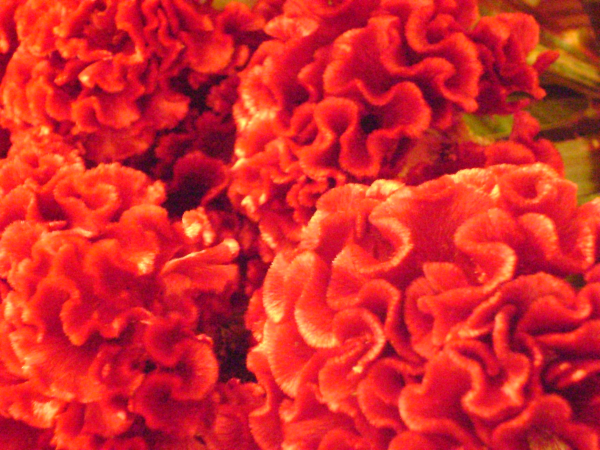 Other benefits from regular exposure to flowers can also determine mood changes, stress levels and the body's ability to recover from injury. I bet you don't think about the impact you're really having on someone when you send flowers to the hospital but the gesture truly is another form of medicine that you are gifting the patient. Doctors routinely indicate that a present of fresh cut blossoms boost endorphins, which assist the ill with beneficial energy that is needed to heal. Another area where we've seen an obvious favorable floral outcome is within a person's mood transformation when exposed to certain flowers. For those who need enhancers to correct issues of depression, anxiety or temperament, you might want to add a bunch of fresh daisies to their daily lifestyle to improve their outlook. Yes- it really works! 70% percent of people who experience these symptoms admit a weekly stop at their local florist increases their mood and overall outlook.
If these benefits sound alluring, you might want to check out this list of varieties that are said to work wonders for the brain. Including intelligence, creativity, personality and bodily system regulation, these buds are top notch in helping you reach your full potential!
Celosia- The appearance of this flower says it all since it closely resembles the image of a human brain.

Sweet Pea- This pretty spring bloomer, which gives off a pleasant aroma, will improve even the darkest mental state.

Gerbera Daisies- This flower has long been popular with most people due to it's happy exterior of a round face surrounded by bright petals.