I've always had a sweet spot for sunflowers in the summertime and clearly I'm not alone judging from the beautiful pictures I always see while scrolling down social media feeds. Maybe it's their happy faces or maybe it's their colorful warm glow of yellow that triggers pleasant thoughts from onlookers. For me, a sunflower's simple elegance as it towers above all other flowers growing from the earth is what has kept this bloom my one my seasonal favorites.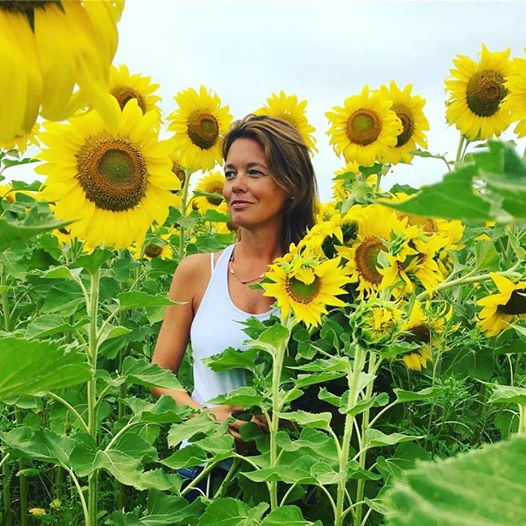 The funny thing about sunflowers is that although they can be easily grown by seeds in a variety of different soil conditions, they are commonly threatened by wildlife such as chipmunks, rabbits and worst of all, woodchucks! I have my own battles brewing in the yard against pests that bend the sunflowers stems until it snaps, allowing them easy access to the plant's leaves. Yes, you can attempt to stake the stalks but even that's no sure fire way to ward of those horrible rodents from ruining your gardening efforts. This year, I decided that I would try to out-seed the demand by growing three times the amount of sunflowers that I have in the past. Right now, I have around ten sunflowers out of thirty looking hopeful but you never know when their number is up when it comes to critters. After all, they have to eat too, right?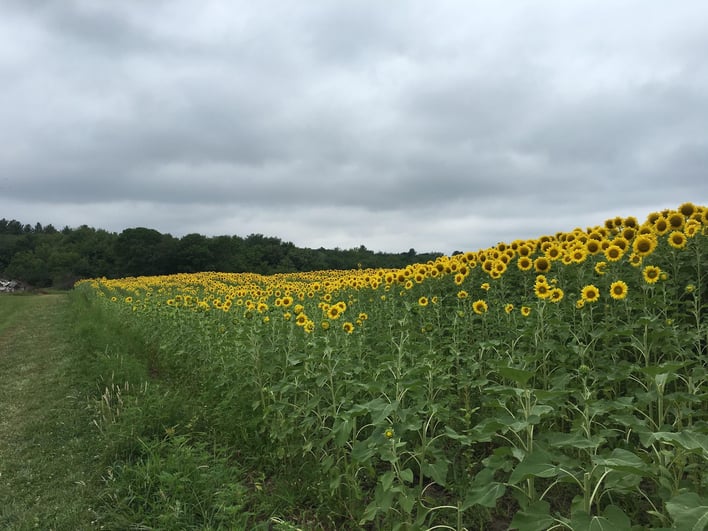 So the better answer to enjoying these stunning summer blossom is to locate farms that professionally grow them, allowing you to not only view the sunflower fields but to also take a few stems home for yourself! Typically, these are called flower-cutting farms where you bring or borrow a pair of clippers, tote a bucket and clip from their crops cultivated especially for this activity. Make sure you ask what their rules are before cutting since many of these operations take the care of their harvest very seriously and what to ensure a long season of beauty for all.
Interestingly, there are many places that offer this fun and memorable chance to clip sunflowers and here are a few that I've found to be wonderful so far!
Tangerini's Farm Indian Head Farm Land's Sake Farm
Spring Street 232 Pleasant Street 90 Wellesley Street
Millis, Ma Berlin, MA Weston, Ma