Dark Thorns
Darkness,
it seeps through every crack and corner,
gathers up your tears,
never lets you go.
On the other hand,
thorns may do the same,
but you can get past thorns…
By Adriana Wilson
Oct 30, 2015
In the flower world, there are a zillion different colors, textures, shapes and sizes that give every bloom their unique distinction among the others. It is due to this fact that people are drawn to particular species which appeal to their personal tastes. For example, those who are drawn to powerful aromas may opt for a bouquet of lilies while someone else might enjoy varieties that are architecturally interesting. In this case, orchids would be an appropriate choice as well as tropical breeds like birds of paradise, heliconia and protea. Whichever way you sway, there's something for everyone within floral cultivation, even if you're someone who likes a prickly assortment.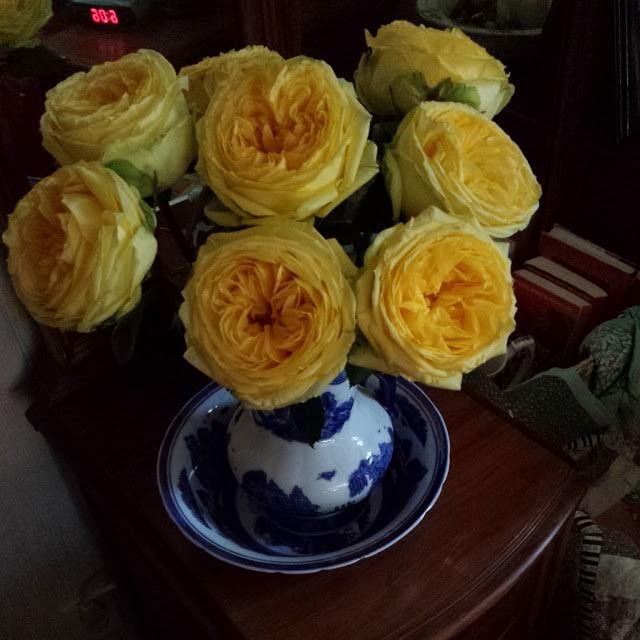 Flowersthat produce thorns have always received a bad reputation and it is mainly due to the notion that they cause more pain than beauty. While I admit I've had my fair share of "bites" from roses while on the design bench, I've learned that thorny blooms really do have a lot to offer. Bright color, expansive heads and fascinating details make them a welcoming commodity to most importers around the world. Mother Nature may have tested these varieties by gifting them with "handle with care" stems but the floral industry isn't backing away. By wearing appropriate gloves and learning a thing or two about texture and tone, designers are whipping up gorgeous arrangements using some of the prickliest species in existence! Keep your eyes out for these featured florets that are popping up everywhere in 2017.