photo credit via: twitter.com/BSmile
If you go to baseball games as much as I do, you will witness all types of ceremonies at the ballpark. Famous first pitches, tributes to heroes past and present and on occasion the host will incorporate flowers into the festivitives. Flowers at a baseball game goes back more than one hundred years. Author Glenn Stout tells us in Fenway 1912 that Fenway Park had planters filled with flowers to greet fans on the grand opening of Fenway Park.
The photo above shows Babe Ruth alongside a horseshoe of flowers. The floral arch was a symbol of luck and success. While these tributes are not quite as fashionable as before, they can still be made. One step better would be to have a florist design for the times. So many major league parks have an event every night before the first pitch, it's time to bring back flowers back to the diamond.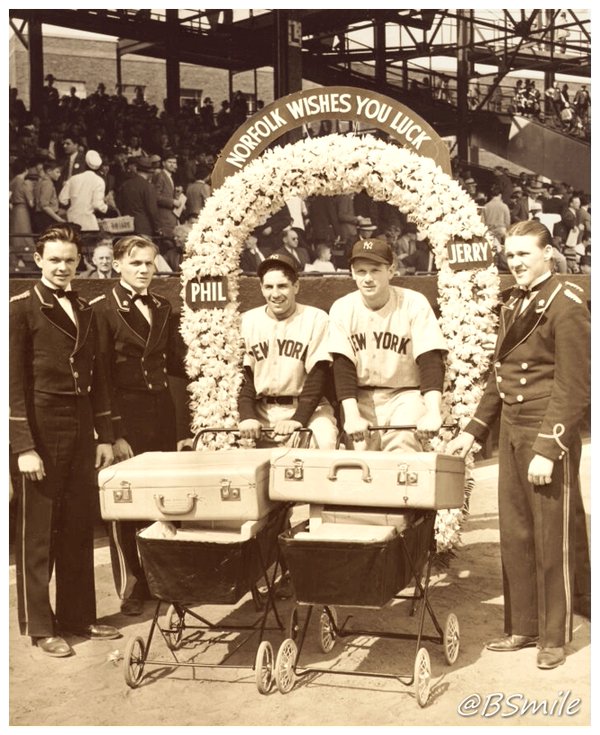 photo credit twitter.com/BSmile
Above Hall of Famer Phil Rizzuto makes his MLB debut in 1941 underneath a floral horseshoe. Once again flowers at the ballpark marking history and symbolizing luck.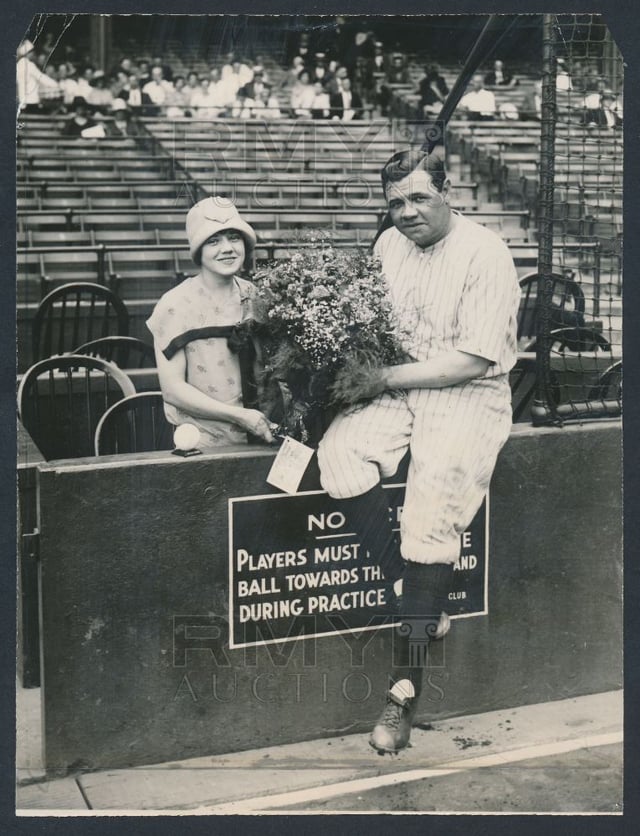 photo credit: via twitter.com/BSmile
Knowing the Babe's reputation as a playboy, I am not sure if he was gving or receiving this hand tied bouquet.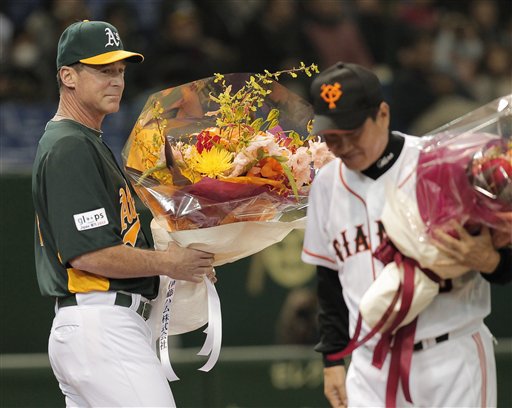 AP Photo/Itsuo Inouye
Thankfully, across the Pacific, the Japanese still honor the game and each other by having managers exchange floral bouquets.