Love is a Carnation
by Lori
Love is a carnation
So lovely, strong and rare
Brings so much bright temptation
To every look or stare…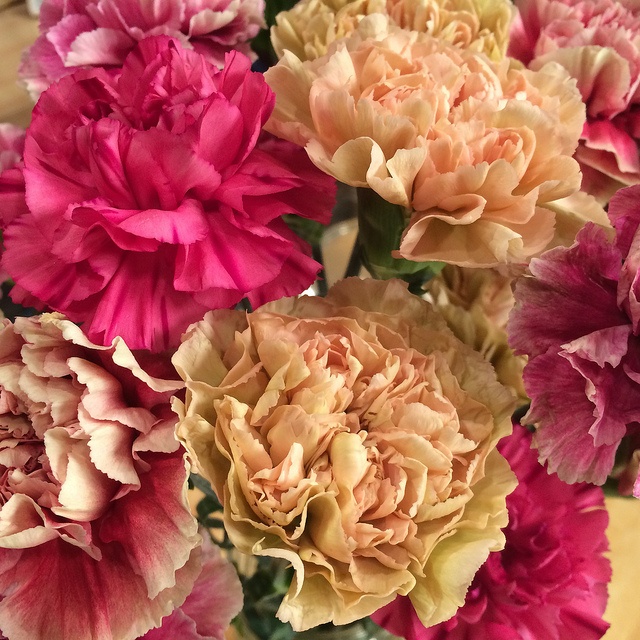 photo credit: aboutflowers.com
In the flower world, the carnation can seem like an uninteresting specimen when compared to other contemporary species such as orchids but to the general public, they're noted as being quite special for their meaning. Although the floral industry now harvests millions of different varieties of flora and fauna for flower lovers to choose from, this traditional blossom still remains a popular option for many different reasons. Grown especially in Nice, France and the Italian Riviera, carnations make up a whopping 15% of total floral imports into the US even though they seem outdated. The reason for this phenomenon could be directly related to the traditional symbolism placed on the carnation and the special characteristics it's believed to hold.
What does the carnation mean to you?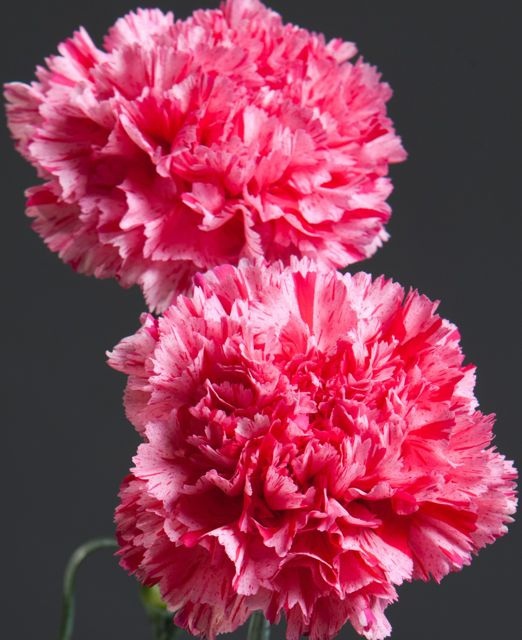 Interestingly enough, the carnation can symbolize ideas of freedom as well as heartbreak and passion. When used in the context of patriotism, the original context dates back to the "Carnation Revolution" that took place in Portugal in 1974. The significance of the flower comes from the fact that because so few people were killed after the war ended, people placed carnations inside soldier's rifles and laid them on the ground as carpets.
When the carnation is being used to symbolize love, the shade of the flower will be red and might not necessarily mean happiness but instead, breakup or disconnection. Passion is a strong attribute for the carnation but depending on what shade is displayed, the meaning can change altogether.
Carnations are lastly tied to the mythological Gods, particularly Dianthus, which is the second name for the blossom. Several art pieces depicting the gods often have carnations featured in the paintings because of this.