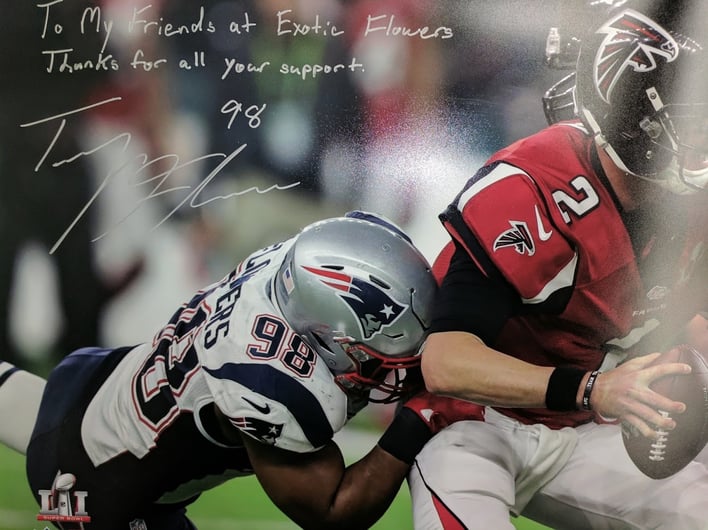 Last season, we adopted Trey Flowers as our favorite Patriot. Flowers not only excelled throughout the season, but made a crucial sack in the Super Bowl. Flowers appreciated our support and this autograph photo can be seen in our flower shop in Roslindale.
Our staff memebrs could be seen all fall and winter wearing Trey Flowers Patriots hoodies.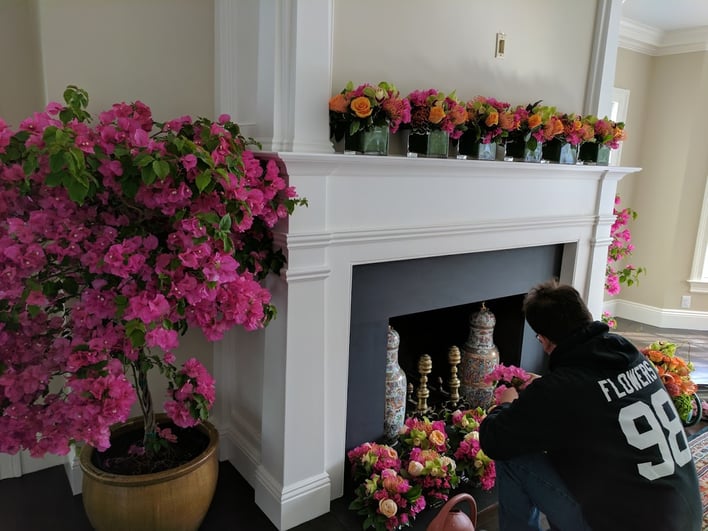 This season the the Patriots garden has grown. The Pats acquired special teams player Marquis Flowers last week. We now have another player to show our support to. Hopefully Marquis will bloom in New England like Trey.