How many of you out there have ever heard of the "Gillyflower"? I have to admit, I was kind of in the dark about this stock flower, which not only has an interesting appearance but also holds significant symbolic meaning to many cultures around the world. The species grows quite richly in diversity and is thought of as a traditional bloom originating in the Mediterranean. Although it has now been successfully cultivated in other warmer regions and still continues to grow as a highly demanded import, gillyflower remains historically as one of the original "romantic" plants for lovers.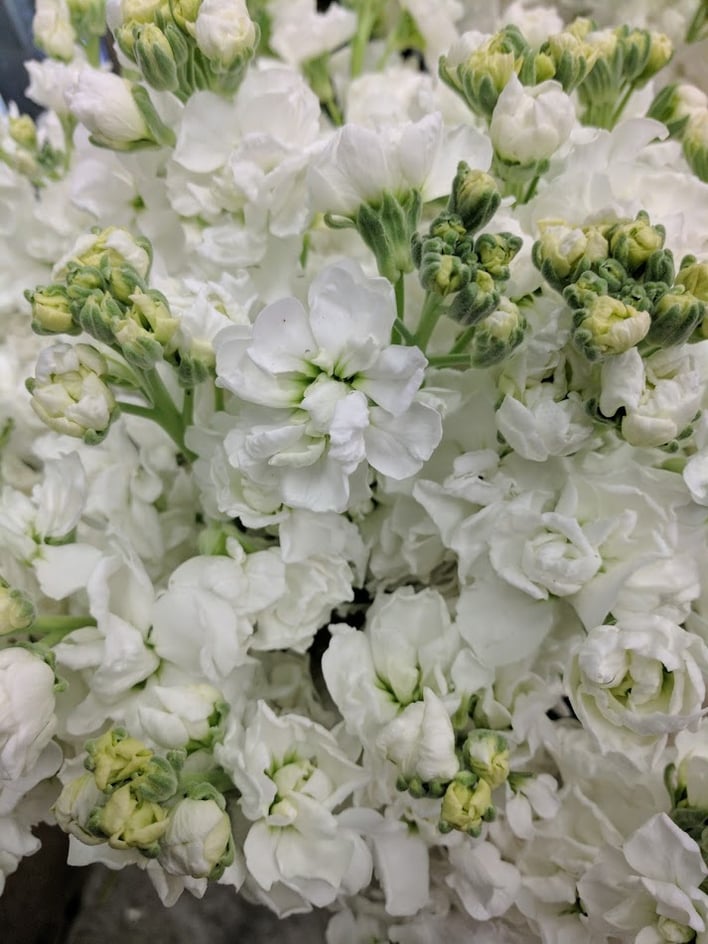 Coming from the "stock" family, this flower holds a stunning scent within every puffy bloom and also possesses the sought after trait of being a hardy crop. While gillyflower grows in a multitude of different colors, pink, cream and shades of white are popularly used in wedding bouquets and centerpieces (different meanings apply to different shades). Of course, the flower's intoxicating smell is a strong seller to brides but more than that is it's sweet yet sturdy presentation when intermixed with a variety of other species. The fact that gillyflower is also attached to themes of "bliss" and "everlasting love" also helps to put this bloom at the top of many wedding party planner's lists.
The symbolism of the stock flower dates back to centuries ago in England where it was used as a type of currency to buy parcels of land. Often referred to as "clove", people believed the blossom to be valuable, which attributes the "opulence" and "wealth" end of its meaning. Gillyflower can also stand for accepting and enjoying the life you have been given, endless beauty, purity, adoration, a religious connection and even as a sign for the zodiac, Taurus. In general, this flower represents a long lived life, luck and immense happiness so it's a wonderful choice for weddings, births and special anniversaries.