Halloween is here and for some little ghost and goblins, trick or treating for the first time can be frightening. Lucky for book lovers, there are tons of stories perfect for teaching young children all about the spooky holiday while taking a little of the fright away from their worries. By using furry creatures, clever pumpkins and beloved characters that your kids may already be familiar with, parents have a huge selection to choose from to help get their witches and warlocks ready! Halloween is more than eerie things creeping behind dark corners- it's a lot of fun, too! Here are a few of my favorites that I read to my boys, which have stayed favorites on our bookshelves during the month of October!
The Little Old Lady Who Was Not Afraid of Anything
August 20, 2002
by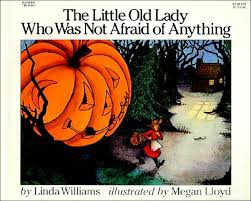 Linda D. Williams
CLOMP, CLOMP, CLOMP… This great tale surrounds a little old woman who says she's not afraid of anything but is she really? Follow the scarecrow whose clothing makes noises and chases her through the woods to find out if what she claims is true!
Pete the Cat: Five Little Pumpkins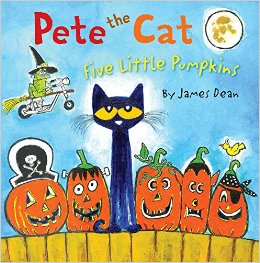 July 21, 2015
by James Dean Who doesn't love Pete the Cat or the classic story about The Five Little Pumpkins? Now readers will enjoy a double dose of the tale as this cool character and his buddies retell the Halloween favorite!
Mouse's First Halloween
By Lauren Thompson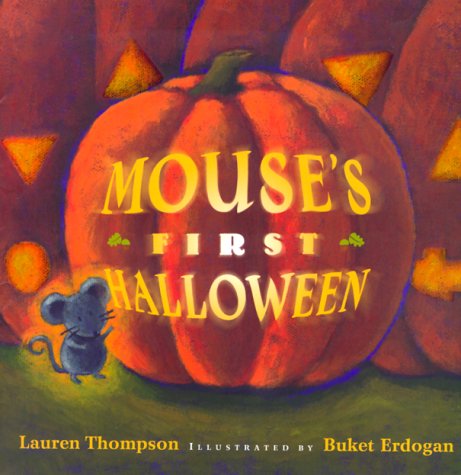 "EEK" mouse squeaked!"
Poor little mouse is so scared of everything that visits on Halloween night but one by one he finds that all of the things associated with the holiday "are not so scary after all!"
Goodnight Goon: A Petrifying Parody
By Michael Rex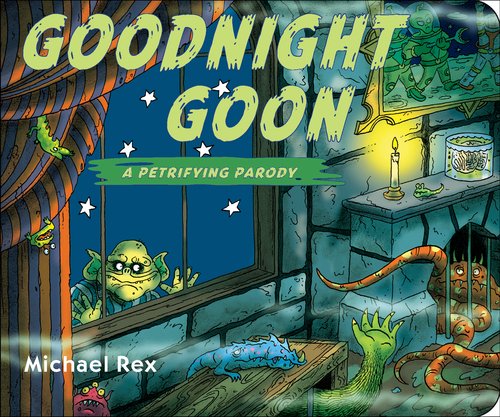 A ghoulishly fun spin on Margaret Wise Brown's, "Goodnight Moon" told from
the perspective of visiting Martians! The kids will love the silly comparatives
and parents will adore the unique details the author creates!