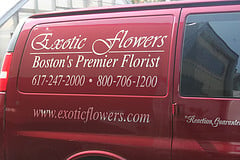 With the recent run of bad weather and snow, Exotic Flowers dispatch would like to remind our customers that we are like the US Postal. Neither sleet, nor snow, nor blizzard... using our front wheel drive mini vans and the Exotic Flowers H2 Hummer, Exotic Flowers was making floral deliveries during both days of the blizzard of 2010.
That's thanks to our our dedicated staff – we don't have the difficulties many other delivery companies, such as couriers, might have.
When you place your order with Exotic Flowers, it's a local florist, close to the chosen recipient, who will create your bouquet and hand-deliver it to your loved one.
And our staff always goes above and beyond while battling the elements. We spoke to driver Bobby Plunkett of Hyde Park who told us a fantastic story of a delivery he made in the snow.
Bob had a delivery to make on December 26th and given the snow in the area he had to go to he knew he wouldn't be able to make it. He rang the customer who understood and said that whenever Bob could make the delivery could he help clear the stairs as she was elderly.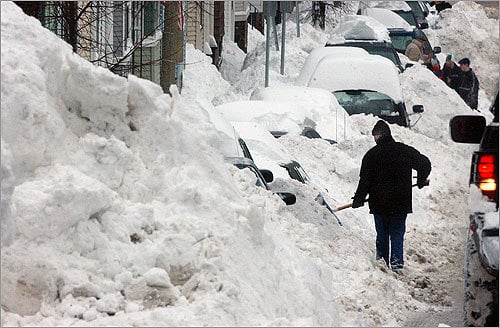 Bob was able to get a lift in the H2. On the way to make the delivery he stopped to help dig out a car that was stranded but eventually Bob got to the house with the bouquet of flowers and a shovel to help remove the snow.
As you can see, there's not much that will stop our determined flower deliverers from getting our flowers out to you, whatever the weather.
So, don't worry – our staff sets us apart and allow us to get those flowers to you our most loyal customers.