You might be seeing a lot of hype lately over certain seasonal blooms we're typically accustomed to in the northeast this time of year. Unlike other plants and flowers that grow during the fall or summer, springtime varieties have a certain magical quality around them that their counterparts just seem to lack. Maybe it's because we've waited so long to see their arrival or maybe they presume a delicate presence among their soon to be followers like roses and sunflowers. Whatever the reason, when the May bulbs finally decide to poke their heads out of the newly thawed earth, New Englanders tend to swoon over their presence. What's not love, really? Spring blossoms are some of the most stunning species to ever sweep over our lawns and gardens, which also make perfect clippings to fill up our floral vases. If you are in need of adding this type of landscaping to your surrounding property, here are my favorite bulbs to plant every fall!
Fritillaria
This is honestly my most anticipated flower to watch out for every May because of its funky shape and cool coloring. Appearing like an upside-down bell, fritillaria is often purple in color with speckled dots across the petals. Although there are different hues available for purchase, this variety grows traditionally in the Massachusetts area. One thing to keep in mind though- fritillaria is happier growing in soil than cut for arrangements, which will considerably shorten the bloom's lifespan.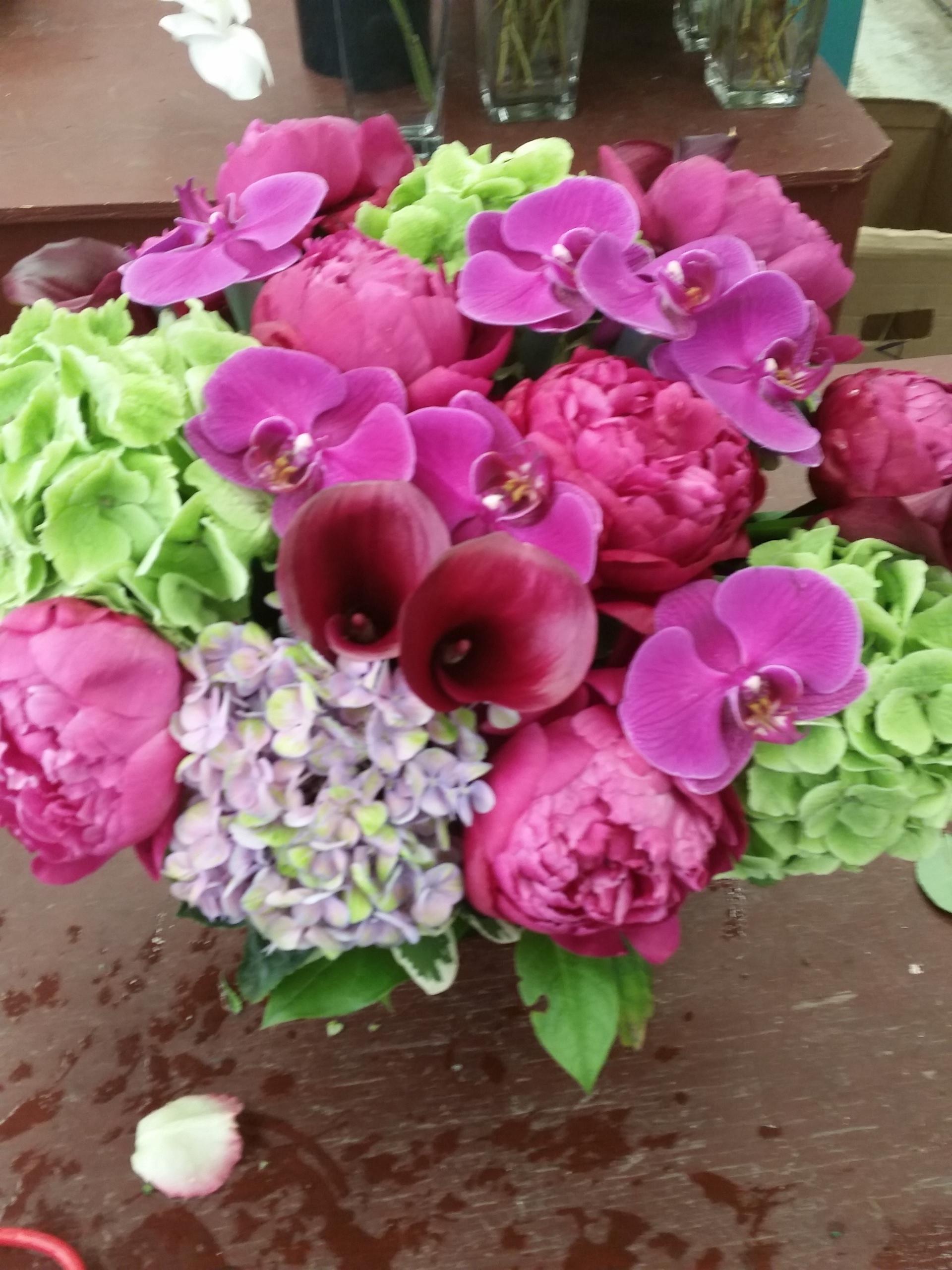 Peonies
Peonies are pretty standard for New England spring bulbs and luckily for us, they will last a bit longer than its seasonal competitors such as tulips and hyacinth. This flower will bloom large, fluffy heads on a bush along with green foliage that stretches up and down the stem. Due to their popularity, peonies are the number #1 variety requested by spring Boston brides and continues to be cultivated in more and more colors to satisfy a growing selection.
Bearded Iris
These are probably the most majestic species out of any spring bulb due to its fierce appearance and striking array of color. The bearded iris only blooms for a short time before the weather turns too hot but boy is it worth planting a few around the house to really make the yard "pop" for those few weeks in May and June. Bearded Iris grows in shades of purple, pink, red, orange, yellow and even black so there's a ton of options to choose from!