I'm an avid reader who loves books from genres such as Mystery, YA and Middle Grade but when a new release title about flowers or gardening catches my eye- I can't resist browsing the pages. Recently, I was in the library where I saw a beautiful cover put on display entitled, "Urban Flowers" that seemed to be creating quite a demand at circulation. Written by Carolyn Dunster, this how-to seeks to educate the city dweller with ideas on designing the perfect patio garden no matter how small the area may be. Patios, decks, balconies and tiny walk ways all have the opportunity to be transformed into luscious landscapes (according to this author) if you just have the inspiration and tips she provides. Well this topic was right up my alley so I decided to look through the book for advice to pass on to those believing their space is too crammed to orchestrate a thriving flower bed!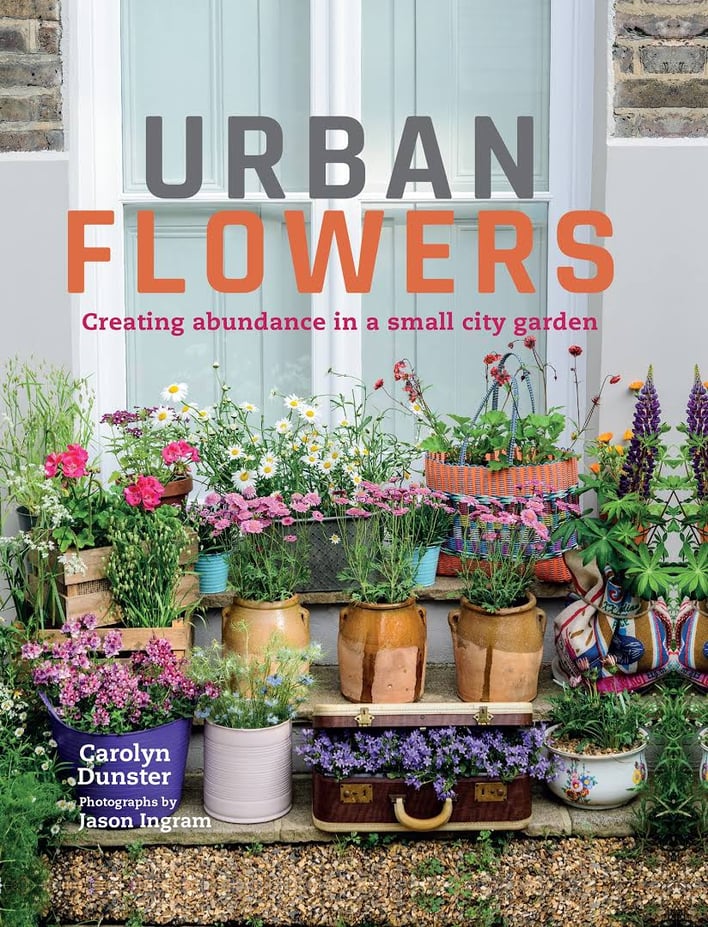 The first thing I noticed about this manual was how efficiently and effectively the chapters were organized. Too often gardening books provide mashed up information where it's hard to find the answers to questions you are seeking. Dunster eliminates this problem by segmenting topics into easy-read fashion with contents entitled, "Evaluating Your space", Choosing a Style" and "Experimenting with Colour". Within these segments, she breaks down the subject to include "Growing Therapeutic Flowers", "Using Pots and Containers" and "Personalizing Your Space" which really helps readers to find the help they need to grow an individualized garden made specifically for them. Not all of us have the same taste in flowers so it's important to purchase the right supplies specific to you- a concept that is continuously stressed by the author.
If you have a hard time following lengthy instructions, you don't have to worry because "Urban Gardens" reads more like a story than a technical guide that may leave you confused. The descriptive phrases like, "You are effectively creating an extension of your home, while also making a green sanctuary where you can retreat from the hustle and bustle of daily life," not only will give you the confidence you need to begin but will also soothe you as if reading a work of fiction. Another incentive to check out a copy are the glorious images captured by photographer, Jason Ingram who manages to beautifully illustrate "Urban Gardens" to resonate a fairytale.