If you're a small business owner in the New England area, you already know it's the personal touches conveyed through your goods and services that keeps a company in healthy territory. Dependability, efficiency and cost effectiveness are all important factors management must keep constantly in mind to survive the dips and growth spurts of the US economy. When there is a noticeable decrease in a business's profits, it's imperative to take a step back and come up with a plan for what could be done differently. Many times, there are simple tweaks that can be implemented to increase the bottom line and just as importantly, raise the bar for clientele satisfaction. While some proprietors decide to invest in expensive décor or pricey marketing materials that may not show the return as expected, others have chosen to lift their company's presentation in a clever, less expensive way…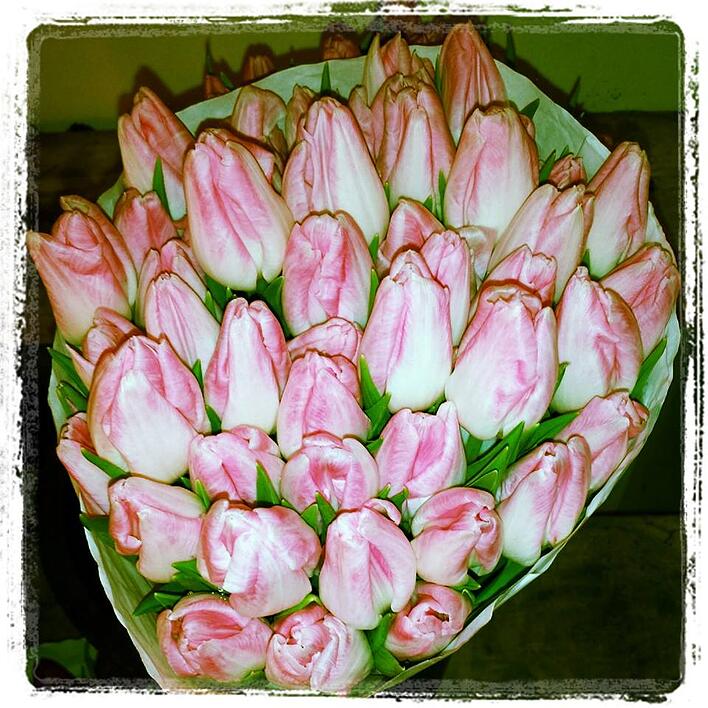 Data supports the fact that adding a weekly flower account to your store or office creates a significant difference in several impertinent areas. For starters, as potential customers enter your shop to browse your selection, they are instantly greeted with a warm welcome that says, "I want your experience here to be one that you remember." A bloom's natural features such as texture, scent and color all positively influence the mass majority of our population's attitudes which can only bring greater chances for business prosperity. Another truth to adding florals to your budget is that a pretty arrangement can also increase employee performance as well. When you make the workplace a happier, more pleasant setting, those who work for you will also experience a better mindset that will likely affect their ability within sales and service responsibilities. So, you see, it's a win-win situation all the way around.
Now that I've got your attention and you're ready to contact the local florist to help set up an account, you might be wondering what are some good options to choose from? Contrary to popular belief, you don't have to spend a fortune to add a vase of buds to your business setting. Adding flora and fauna can be as simple as purchasing a plant or a single stem of roses. Whatever you budget allows for, there are numerous ways to go about this so don't get flustered. These are some top choices that create a beautiful look, plus they won't break the bank in the process.
Peace Lilies are great plants to invest in, particularly if you do not desire a strong-smelling flower. Just water once a week and they should stay healthy for a long period of time. If you want a brighter impact, ask for a 6'' bubble bowl filled with seasonal cut flowers or request an architecturally interesting design of calla lilies to really display an eye-catching piece.