If you're like me, you're starting to spend lots and lots of time in the garden preparing beds, tilling the soil and planting the flowers and vegetables. Although garden centers carry most of the traditionally "high in demand" products, using seeds instead of pre-grown crops can be extremely beneficial in several ways. For one thing, there's a lot less space being taken up in manufactured green houses saving time and energy driven from heating and packaging needs. Breakage of roots, stems and leaves also decreases when you use seeds because you are eliminating the step of having to replant the specimen a second time in your beds. But if you really want to be convinced, check out the money you'll save when buying packages from Burpee, Park or Territorial seed companies and compare the prices. Customers who invest in this method of growing save anywhere from fifty to seventy five percent allowing them to add an extensive amount of cultivated vegetation instead of the standard six pack.
Now that I've got your attention, you may be asking what type of seeds should I buy that will spring up quickly once planted?
Cucumbers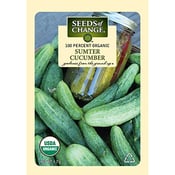 Protruding from the earth within weeks of planting, cucumbers are a lot of fun because they root quickly and can be started indoors while its still cool outside. Once the shoot rises from the soil, you will notice it begins as two flat leaves extending from a single stem.
The veggies grow on a vine that is dark green and forms yellow flowers signaling a fruit is ready to be produced.
Beans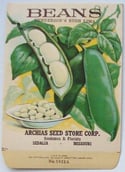 Green beans, yellow beans-both are quite impressive with their ability to mature at a rapid pace. Plats climb to extraordinary heights if a bean trellis is implemented near their base. Their tendrils will naturally climb the posts, extending themselves to be able to reap maximum amount of beans. These are really neat to watch grow because they are elaborate in their structure resembling small tress.
Peas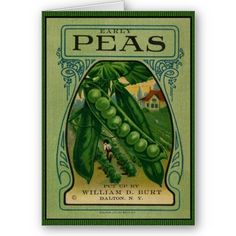 Another intriguing seed to plant are peas, which are perfect for kids because they're a fast breeder and beautiful to watch open with curled leaves and spiraled tendrils. This is another great vegetable to utilize trellises with and you can even create some pretty cool structures like teepees and extended walls.
The seeds packets themselves are keepsakes that gardeners collect like baseball cards. Each one has character and distinct identity.