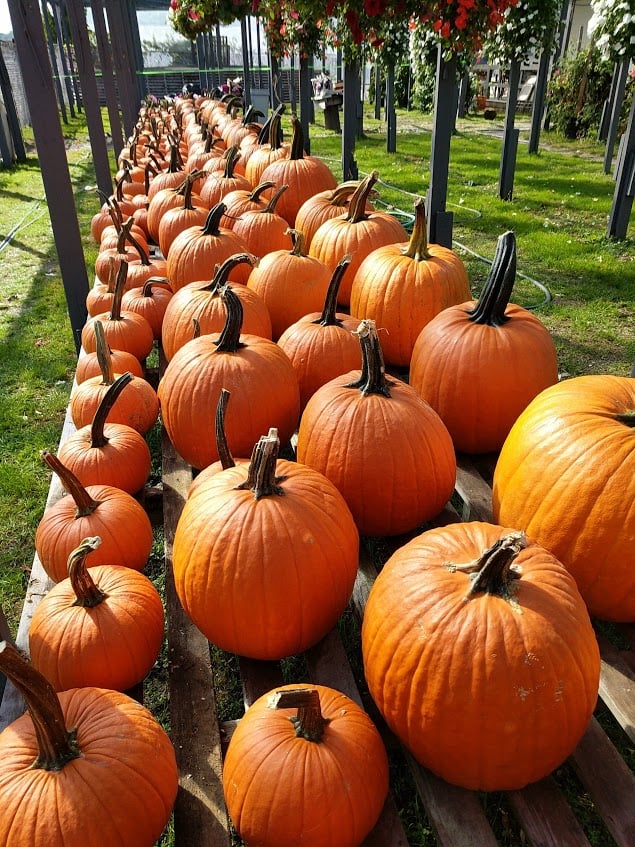 For years we have been displaying ghosts, vampires and ghouls for a Halloween display. Over the years, we have found that less clients were purchasing pumpkins. In 2018, we did not sell pumpkins and did not decorate for Halloween. We had been losing hundreds of dollars selling these items.
Halloween 2019 - Pumpkins, goblins and scarecrows are back. Why are selling items that we know we are losing money on?
Last weekend, my family and I bought our pumpkins at a farm in Peabody. My fourteen year old son asked why Exotic Flowers no longer sold pumpkins? I explained that we lose money on them. His response, 'Dad, if you decorate for Halloween and celebrate fall- it shows the community you care about them.'
Talk about a proud parent moment. I must be doing something right. Sometimes, it's not about the money. It can't be. We appreciate our place on the highway and will no longer lose sight of that.