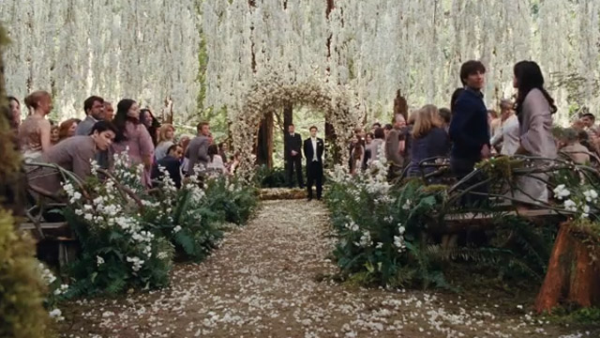 As a Boston florist, I find inspiration from colleagues, nature, landmarks, Pinterest and even the movies. Recently, I have become a fan of the
Twilight Saga
. The most recent installment Twilight Breaking Dawn begins with an elaborate wedding scene set outdoors. The fusion of nature, a wedding and beautiful wedding bouquets inspires not only a twilight fan but florists as well.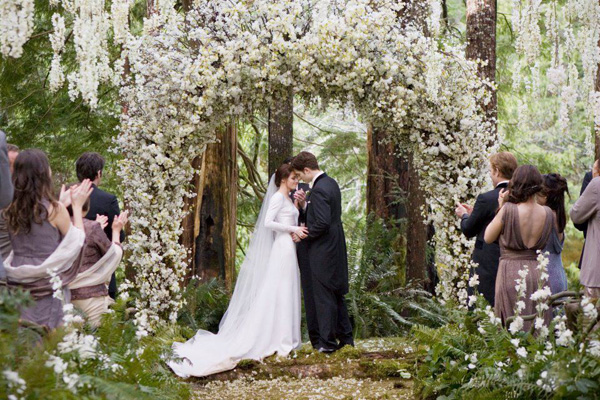 A cultural revival is taking place in the United States. As a long standing member of
The Society of American Florists (SAF)
, Exotic Flowers in Boston is offering its full support to SAF's latest public relations program.
SAF's latest public relations program taps into the 1920s cultural revival prompted by Oscar winner "The Artist" and the buzz surrounding the upcoming film adaptation of "The Great Gatsby" starring Leonardo DiCaprio. From feather-embellished florals to romantic color combinations, the Jazz Age is making its way onto the wedding scene. And it's the backdrop for SAF's first VaseOff! Design Challenge.

VaseOff! An online series of floral design competitions featuring SAF members, combines the power of social media and the reality competition craze to get consumers and the media talking about flowers.

"We've found that retro era wedding themes have become increasingly popular, and with 'The Great Gatsby' being released in December, the potential for even more 1920s-inspired weddings is very likely, so this challenge could be perfect timing, providing inspiration to both florists and vintage-loving brides," said Jennifer Sparks, SAF's vice president of marketing. "Plus, the fun theme is sure to grab consumer attention."

The first challenge is to create a bridal bouquet worthy of Daisy Buchanan in the style and spirit of "The Great Gatsby." It came from a suggestion by a reader of The Bride's Café: "I would love to see floral designs inspired by classic literature, anything from 'The Great Gatsby' to 'Lord of the Rings' to Shakespeare!"