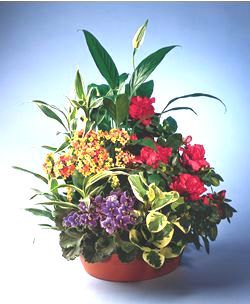 Over the years, the flower shops in the Boston area have slowly disappeared. Boston Flower shops used be in every town and often, five to ten shops in each village. Flower shops were once as common as the dry cleaner and gas station. In recent history, they have gone the route of the shoe cobbler and tv repair man. The street peddler, the internet and the grocery store have all taken away markt share from the florist. Unfortunately, our new competitors' quality pales in comparison to a full service florist.
At one time, Seltzer's Flowers, Dutch Flower Garden, Wisteria and Boylston Street Florist were all bustling florists in Boston. Now these Boston florists are only a memory. In the inner city of Boston, the dearth of florists is magnified in Mattapan and Hyde Park.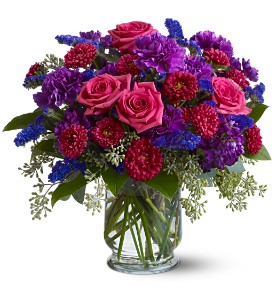 Many years ago, Flowers by Solly was a large full service florist in Mattapan. His flower shop on Cummins Highway now houses a community church. The purple facade of Flowers by Stephanie in Mattapan Square is also gone. And now, Mattapan does not even have a flower shop. Fortunately, Exotic Flowers on American Legion Highway is close enough to Mattapan that its residents can have a neighborhood florist to call its own.
Hyde Park, Massachusetts has also experienced a significant disappearance of its florists. Serino's Italian market attempted to sell flowers with little success a few years ago. Riverside Florist, a Hyde Park institution, also shuttered its doors after many years of selling flowers in Hyde Park. Once again, Exotic Flowers in Roslindale is close enough to Hyde Park to provide Hyde Park with its own neighborhood florist.
The floral economy has changed over the years. Hopefully, there will be more famiyl owned and operated florists like Exotic Flowers and Lombardi Florist who can serve Boston communities for years to come.