New Englanders aren't the only ones preparing their raised beds for a successful season of gardening, heck no! Hollywood starlets are also rolling up their sleeves and getting down in the mud with their own preferences of vegetable and flower harvesting. Contrary to popular belief, some of the most famous actresses and actors forgo the service of professional landscape artists and rely solely on their own creative capabilities when designing pots, window boxes and garden plots. Some of which, are so beautiful that we all could take a lesson or two from their impressive green thumbs. Did you know that several big named thespians try to match their persona with varieties of plants and shrubbery? Did you know that some even request months and months beforehand certain breeds of poppies and sunflowers from nurseries around the world? We all could learn a few tips that have been discovered from these silver screen talents and hopefully incorporate some of their ideas with ours! Here are a few of my favorites that I will surely be intertwining throughout my gardening efforts this summer.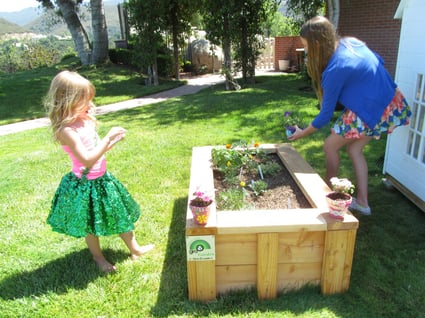 photo credit: torispelling.com
Tori Spelling is known for her naturalistic adoration for the outdoors. Recently she acquired a piece of property that hosted its own farm complete with chickens, goats and rabbits. Along with these adorable animal inhabitants, the actress also has a fondness of agriculture, reaping crops of vegetables such as heirloom tomatoes, cucumbers and carrots. Although the successful entrepreneur and heiress has no shortage of local greenhouse expertise, Spelling has managed to develop her own techniques of fertilizing soil with seaweed and coffee grounds. Having a strong belief that people should grow their own organic fruits and veggies for optimum health, she has also been believed to grow outstanding fields of gigantic pumpkins for Halloween. What a lucky bunch of kids she has to have such a fantastic farming mom!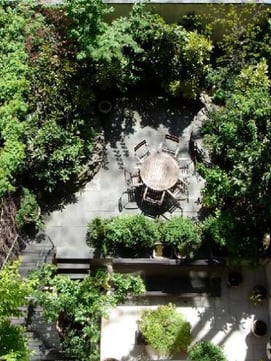 Sarah Jessica Parker may live most of the time in her posh Manhattan flat but little do most know that she has built her own victory garden on the rooftop! Containing a stunning eclectic assortment of multicolored ceramic pots holding green beans, spinach and eggplant, the Sex in the City icon has managed to grow sunflowers in the shades of yellow, orange and red in iron urns, which line the edges of the garden. Word has it that she prefers colors that reflect the New York skyline at sunset, so she cleverly incorporates varieties of gerbera daisies, cabbage roses and nasturtiums to match the preferred palette of glowing spectrum.
Sandra Bullock is another impressive gardener who has been speculated to adore native southern growth typical to her hometown of Virginia. Wistful spikes of soft wildflowers are often photographed throughout her ranch as well as massive plantings of blue hydrangea and weeping willow trees. Bullock also contends to leave on the property naturally growing dandelions so that her son, Louie can enjoy blowing the petals off once the plant has fully matured. Sandra's taste has been paired to being "free spirited" and unfettered by the popularity of contemporary design.