Two Tulips
You walked past
the speed of life hit me
Like two tulips touching
because the wind blew
in a certain direction
with a certain strength
By
Tark Wain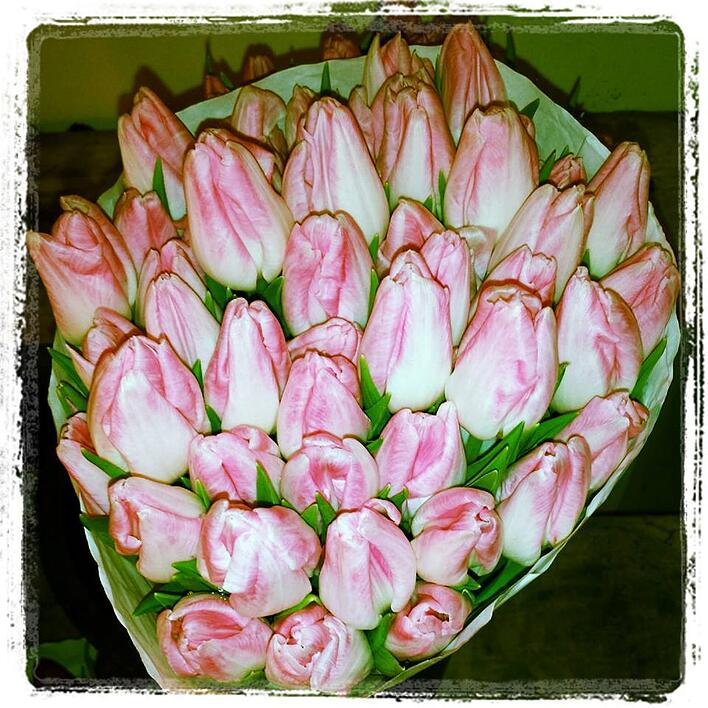 Tulips are a favorite of many because they are grown in a variety of different colors and are easily attainable throughout the year. These bulb flowers are one of the most popular items bought from nurseries and are usually the first bloom to rise during the early spring. Lucky for tulip lovers, there are hundreds of thousands of different varieties so there's a pretty good chance that you can find whatever shade, texture or size that appeals to you.
Most people don't know that tulips have an extensive past and are not as modern as they may have previously believed. The initial recordings of its existence began during the Ottoman Empire where troops named the bloom after society's cultural wardrobe. The original word used to describe the tulip was "tolipend" which directly translates into "turbans". Wild fields of tulips apparently grew in abundance during this time making it a common bloom for people to pick. It wasn't until much later when they were given as gifts to the Netherlands who made them into a major cash crop and exported them around the world. Once the tulip hit Europe the era of "tulip-mania" began where the flower became a fashionable icon for countries such as England, Holland and particularly France. Many famous painters chose to use the bloom as the focal point for their art and can be seen today hanging in prestigious locations including castles, museums and political hubs.
The meaning of the tulip is vast and depends solely on the color of the head. If the tulip is red, then its meaning can be associated with love, loyalty or death. If it is white, then it could mean birth, virginity or loneliness. When the color is yellow, then it can mean infatuation or just a happy and cheery representation.
If you are thinking of gifting this flower to a friend or loved one, please research the exact symbolic meaning before buying tulips since your intended gesture may be misread. When in doubt, pink tulips are the best choice since they are beautiful in presentation and can be interpreted with joyous and beautiful thoughts.