The Kentucky Derby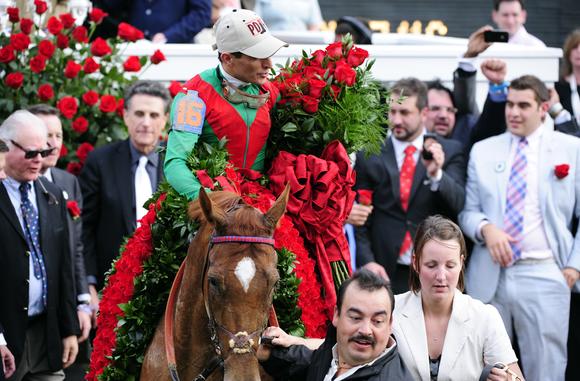 photo credit: kentuckyderby.com
On the first Sunday of every May, one of the most famous races in the United States history will occur where jockeys strap their legs into the stirrups of some of the most impressive thoroughbreds ever to run the track. Referred to as, "The Most Exciting Two Minutes in Sports", The Kentucky Derby has long been celebrated as not only a highly anticipated sporting event, but also one of the largest social gatherings in the south. Taking place in Louisville, millions will stand by to witness who the lucky victor will be, where they will be able to compete in the next two rounds towards the Triple Crown. The Kentucky Derby officially started on May 17, 1875 where a horse by the name of Aristides took the title as the first official winner. Yes, right about now, riders, breeders and staff will all be doing their best to prepare for this special day at Churchill Downs.
So why would a florist be interested in this as a blog topic?
The flowers of course!
Along with setting up food vendors, grooming the grounds and organizing ticket sales, floral designers are making their own plans to create beautiful pieces fit for these athletic competitors and their fans. The most impressive showcase that must be focused on is the blanket of roses to be placed over the first horse to cross the finish line. Along with a trophy and the pride of the rider and owners, the steed will also be gifted with an intricate woven quilt of flowers that is typically presented in the deep shade of red. What will this year's florist have to choose from for possibilities? Here are a few of the top selections that Boston florists are hoping they will see on the estimated five hundred and fifty four headed blanket of roses.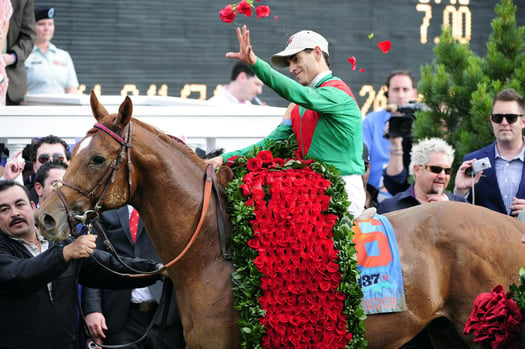 photo credit: kentuckyderby.com
Kentucky Derby
It's obvious where this rose earned its name. Yes, this is one the favorite flavors used for the blanket and for good reason since its tight head, vibrant color and stunning shine brings a real presence when arranged with similar varieties. You can almost count on seeing this stunner amongst the petals of the blanket.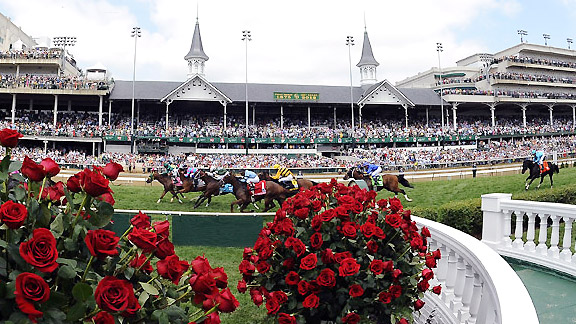 Black Magic
Black Magic rose's claim to fame is the soft velvet texture, star like formation when fully opened and the beguiling scent that heads give off once fully matured. This variety is sought ought for it's deep crimson shade-one the darkest colors in the rose spectrum. They have a reputation for having a longer lifespan than others as well.
Black Baccara
Another dark shaded beauty, Black Baccara roses are another highly requested bloom for florists but they were originally bred as tea roses, which can easily be grown in gardens. The sophisticated appeal of this variety makes them a wonderful incorporation to the Derby blanket because of its longevity and dynamic presence when combined with similar blossoms.