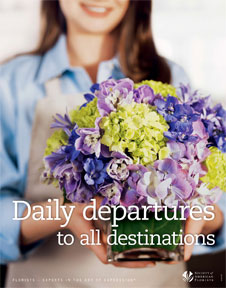 Just like a pizza company who boasts free delivery, flower shops in the Boston area often mention free delivery. Keep in mind, just like the pizza that is sold for $15 delivered versus the $10 pizza plus delivery; flowers cannot be delivered free in Boston. Let the buyer beware of the florist who states 'delivery included' or 'free delivery to all Boston hospitals and funeral home,'.
It's basic arithmetic. How can a florist offer free delivery in Boston ? A driver makes an hourly wage plus benefits, gas is over $3 per gallon, a vehicle requires maintenance, excise tax, registration fees not to mention the scarcity of Boston parking and the ubiquitous Boston meter maids.
At Exotic Flowers in Boston, we charge a reasonable delivery charge from $5 to $12 depending on the location. Unfortunately, Exotic Flowers still loses money every year on deliveries. A swift warning to all Boston flower clients, a florist needs to charge for delivery or she will go out of business. If an established florist claims they are not charging you for delivery, that florist is making that revenue loss up in another hidden fee. Unfortunately, that hidden fee could be a less glamorous floral arrangement.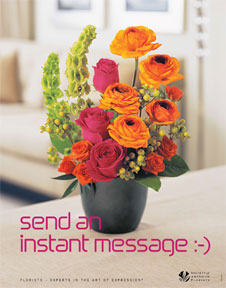 Delivering flowers in Boston is a challenge. From crowded loading docks to post 9/11 security; traffic james and bad addresses; the life of a Boston flower delivery person can be stressful. The job is also quite rewarding. Recipients of flowers are often quite happy to see you. Drivers are often flagged by passers by with "for me ? you shouldn't have." You never know. Those flowers could be for you. If not, ask an Exotic Flowers driver for a business card.