In the floral industry, marketing is everything and that extends all the way through your flower displays to website design. Everything has to be styled to enforce a desired presentation whether that means cultivating a particular branding style within arrangements or inventing a specific personality for your flower shop that sets you apart from the rest of the competition. Creativity is the name of the game in this business so it's imperative that marketing geniuses use their influence within every aspect of the company. It's simply not good enough to print pretty business cards or hang a jazzy sign in the storefront. Within this economy, you've got to be willing to go the distance. Even if it means taking your delivery transportation to the next level by decorating your vehicles in stylishly fun and funky ways! It's a great way to present your product as well as a fantastic opportunity to reel in new customers who notice your little added touch. Check out these fabulously fun flower trucks, vans and bikes that are understandably grabbing the attention they deserve!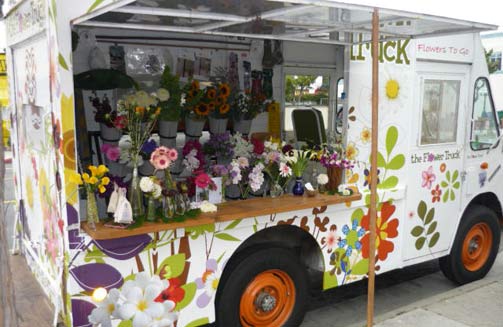 photo credit via: bizbash.com
Bicycles are a very popular means to get where you're going particularly in Holland. If you think about it, financially it's a brilliant way to go to save money on fuel and it will also keep your staff in great shape! Most importantly pedaling flowers to their destination is both eye appealing and incredibly romantic…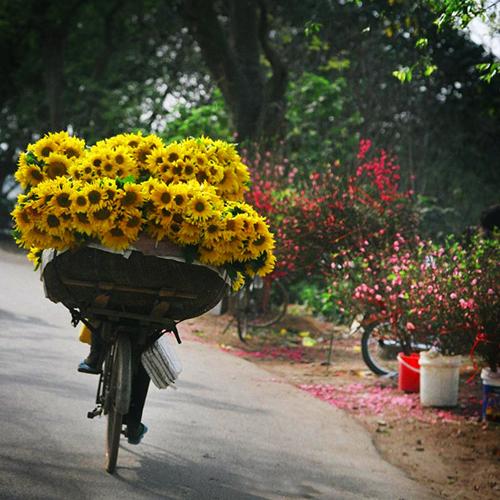 photo credit via:
english.vietnamnet.vn
This is another great idea, which is growing in popularity-flower painted food trucks converted into moving floral coolers! You'll guarantee customers fresh product as well as offer a fun way to pick out beautiful blossoms to passers by..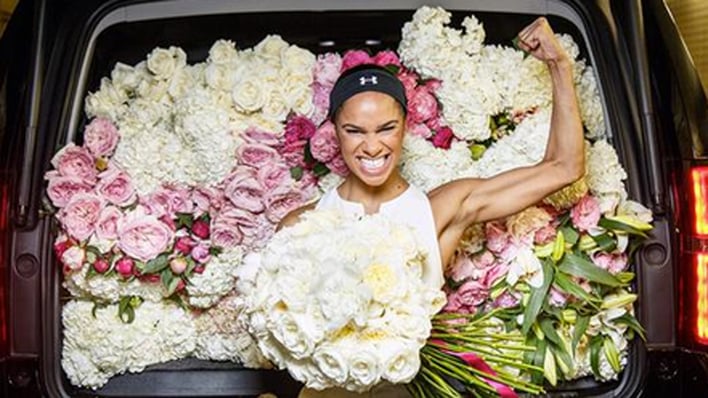 Misty Copeland via thesportingnews.com
This is both a pretty approach to delivering flowers and a convenience for those visiting their loved ones in the cemetery. You provide easy access to purchase grave bouquets without overwhelming others with a vast amount of options. Simple, tasteful and useful are all the benefits of rigging up a contraption such as this one.