The Northeast Floral Expo remains my favorite regional floral industry show. Although I have not attended in a few years, I jumped at the chance to attend the 2013 show. The 2013 show took place at the Marriott Mystic Hotel in Groton, Connecticut. When given the opportunity to go to Mystic, I jump at the chance to combine business and pleasure.
I always try to bring my family along for these trips. Being a florist, means long hours and six to seven day work weeks. My boys love room service, indoor pools and spending time together. Only about one hundred minutes from home, this trip made sense. Besides, our family loves the Mystic Aquarium.
We set on our destination in the midst of a snowstorm on Friday, March 8th. While Boston was buried in over a foot of snow, it was a delight to 'get out of Dodge,'. After picking up my son at school, we were on our way at 345pm. Traffic was a bit light considering the elements. About a half hour from home, I realized I forgot my own bag. No socks, no undies, no pants or shirts; so what did I do ? I could have turned around and basically wasted more than ninety minutes. I pulled into an Old Navy and spent over $150 for new clothes.
The show included a bounty of floral stars including Michael Derouin, Ann Jordan, Jay Schwanke, and Mandy Majerik. Floral industry leaders like Teleflora, FTD, John Henry and Delaware Valley all represented and contributed. For florists, this show is a must attend event. From business seminars, hands-on floral design workshops to networking, I came away with some fresh ideas to keep Exotic Flowers as a leading florist in Boston.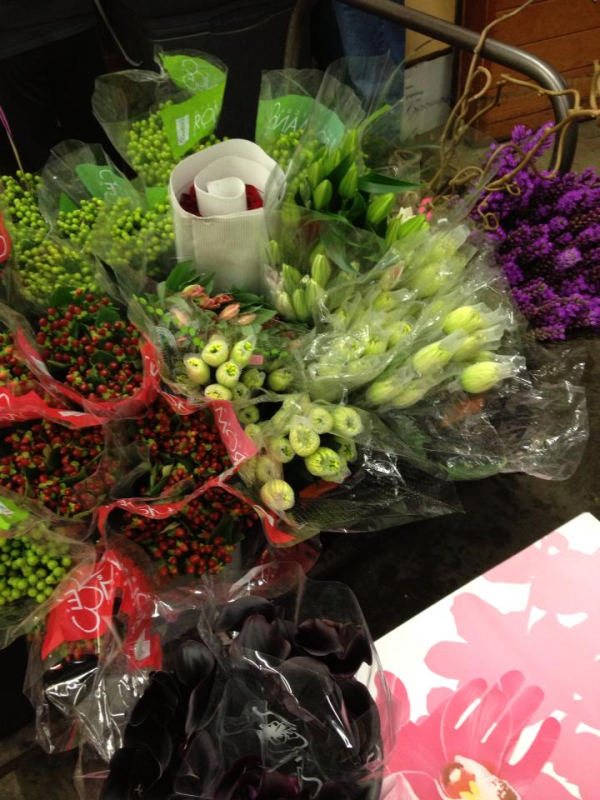 I attended the seminar by Barry Gottlieb, where he reinforced the importance of exceeding, astonishing and delighting our customers. At Exotic Flowers, we are making a written effort to make every client experience memorable. In the next few days, we will be unveiling the Exotic Flowers branded ribbon. Every flower package and gift bag that leaves our store will have increased added value with this new ribbon.
Some highlights of my visit to the show inlcuded meeting Flower Network guru Ryan Freeman, catching up with John Henry service rep Janie Jackson, chatting up Delaware Valley Floral icon Doug Carey, facetime with Connecticut floral legend Bob Heffernan and talking baseball with FTD's Jim Weedon and Dave Galvin. I was also able to bask in Laurie Lemek's best in show display booth for Delaware Valley Wholesale. See photo below.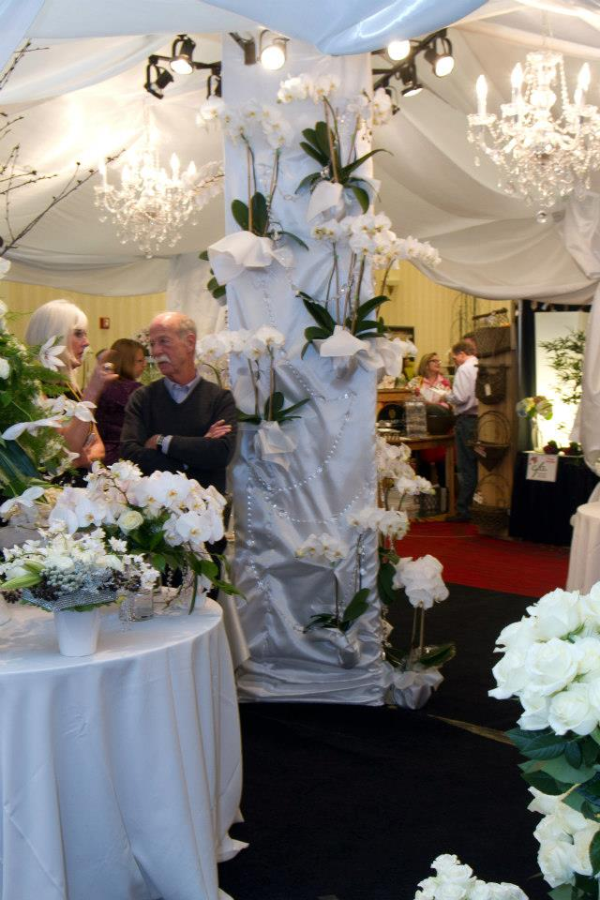 Of course, no Canale trip is complete without some great eats and cool shops. We were able to explore some cool independent toy stores in Mystic and had a couple of good meals at Mystric Diner and The Steak Loft.