How many of you out there are real comic book fans? Perhaps the super-hero phenomenon has always appealed to you, too? If you find yourself a member of these clubs, you are well informed of the super sexy and villainous, "Poison Ivy" of the Batman DC Comic series. Florists are paying particular attention to the vixen and are wondering if this impressive force of nature has got what it takes to represent the floral industry? According to her background, I do believe she does!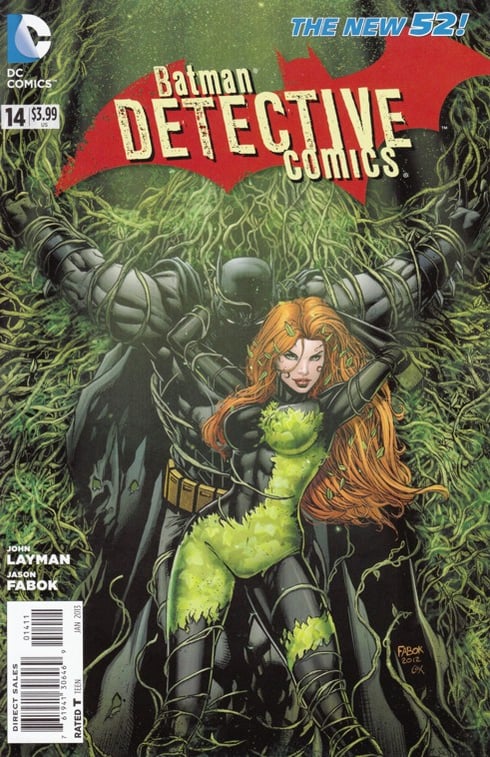 "Poison Ivy" was created by two bright cartoonists (Robert Kanigher and Sheldon Moldoff), who mirrored the villain after the famous pin-up model, Bettie Page. Often accompanied by Harley Quinn as her sidekick (another bad guy often tied to the Joker), she was written to be completely obsessed with preserving nature from human harm. Plants, flowers and anything that grows become her army that she'll stop at nothing to protect and nurture. An interesting fact is that her super powers are some of the only seen throughout the entire DC rogue cast, where her adversaries often only possess mere human properties. Poison Ivy's evil magic runs deep through her veins and her mouth where her kisses are lethal to whomever she touches. This weapon is can cause both an infection and cure, placing her victims under her spell. Batman becomes a love-interest when she kisses him the first time but makes the mistake of curing him when she kisses him again as the story progresses. This causes a tension between the two much like he had with Cat Woman except Poison Ivy is clearly the scarier female enemy.
Poison Ivy was also designed to reflect a political theme that was arising at the time, women's liberation and feminism. Audiences craved a character that could harness independence, intelligence and toughness, which Poison Ivy performed perfectly. Her costume also reflected this idea where she wore a green bathing suit, yellow tights, green mask and leaves covering only portions of her body. Her hair was also specifically chosen to be fire engine red to give her a wild quality. Young female readers were applauding the stronger force of women as villains and saw this as a major improvement coming from the comic industry.
After the 1966 introduction edition in Batman #181, media enterprises took notice of her appearance and revamped Poison Ivy in several books and movies. The most recent film featuring the vixen was in "Batman & Robin" which was produced in 1997. George Clooney starred as Batman while Uma Thurman gave a stellar performance as Poison Ivy. Their interesting connection is played out well within this version and audiences can visualize their underlying heated passion for one another.
Fierce, feisty and willing to make flowers and plants her number#1 priority, Poison Ivy sounds like the perfect mascot to me!