Boston's not the only city gearing up for a spectacular Valentine's Day! Hollywood starlets are reeling in the upcoming holiday events with plans of glamorous wardrobes, decadent restaurant cuisine and most importantly, their exquisite bouquets of flowers! Top actresses of the silver screen each appreciate a specific variety of blossoms congruent to their own style and personalities, which engage specialized California florists within the challenge of meeting each expectation. While some prefer the traditional bundle of roses, others prefer a more symmetrical design of orchids and grape vine branches causing the pros to stock up on a wide spectrum of blooming goodies. Judging from the previous trends that these A-Listers have promoted in the past, here are the Valentine's Day arrangement predictions for 2015.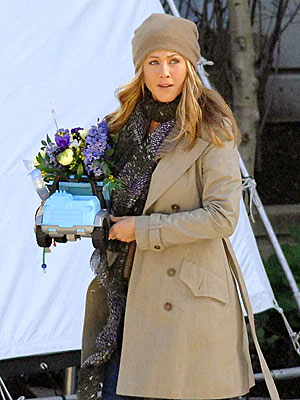 Jennifer Aniston
What does Justin Theroux give his newly Golden Globe nominee fiancée, Jen Anniston, for Valentine's Day flowers when he really wants to impress her? Something sweet, something bright, something that says Malibu beach girl of course! Since the actress's favorite color is blue (she loves the ocean) and she propels an easy going but streamlined presence, I would go with blue hybrid delphinium as the sure fire winner. The stocky stems giving off a "bang" reaction and can be arranged on their own with that "no fuss" attitude Ms. Aniston seems to play off so well.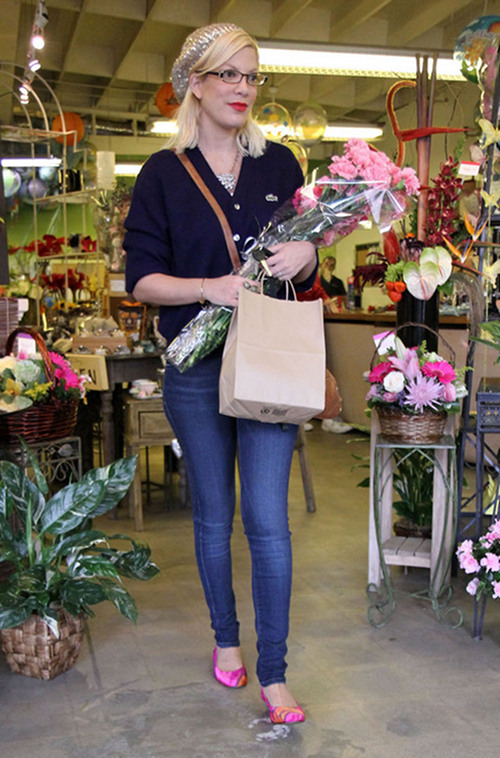 Tori Spelling
The new mom of four has had a tough year so far so her husband Dean McDermott better get his act together quick when it comes to giving his wife a perfect floral bouquet this February. Although the actress loves the shade of green, she is a known gardener and says that her dream is actually to become Martha Stewart! Dean might like to take this information and request a miniature gardeners box from his florist who can line the container with green moss and plant miniature plants inside. The presentation is stunning and gives the "long lasting" impression instead of a dozen roses that might die in a week. This might be a better theme for him to stick to considering his present marital state.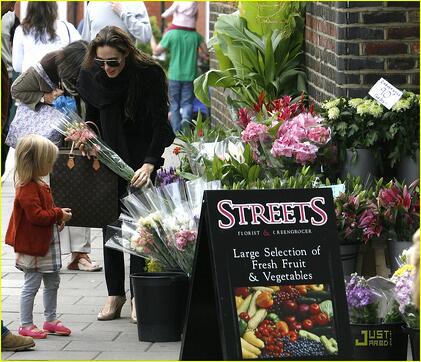 Angelina Jolie
Since her nemeses, Jen Aniston, loves blue so much, I would bet that Angelina is going to want the complete opposite. Mr. Pitt should be mindful of giving his wife anything that says, "common" like roses or tulips, it's just not a good match for the woman who seeks to step over every line of "ordinary". Sophisticated but definitely possessing a dark side, a vase full of white Philanopsis might lighten this actresses aura while also complicating her sleek outer image. These orchids require little to know maintenance, which also may come in handy while parenting six children with Brad. Another option is to utilize her love for black by requesting black callas that are also durable and impress a larger than life impact.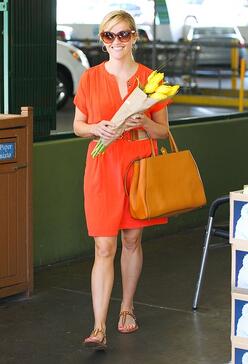 Reese Witherspoon
Reese Witherspoon has always been one of my favorites because of her down to earth appeal yet clever theatrical skills. While I think her husband, Jim Toth, could almost do no wrong in the flower department since she's bound to love anything he gives her, I would recommend using some of her huge accomplishments this year to guide his floral picks. Since Reese's new movie, "Wild" has done so well, playing this theme by choosing "wild flowers" would show how proud he is of her and convey a loving supportive gesture to hi wife. The southern belle is bound to love the thought and appreciate the beauty in whimsical creative design.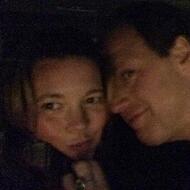 Suzie and Rick Canale, Chestnut Hill, MA January 2015
Suzie will have a front row seat on Oscar night from her home in Westwood, MA.