If you are not familiar with the term, Going Viral: becoming very popular by circulating quickly from person to person, especially through the Internet:
Last Friday at Fenway Park, Athletics 3B Brett Lawrie broke his bat. The piece flew into the stands and put fan and mother, Tonya Carpenter in the hospital with a fractured skull. More importantly than anything, Tonya is recovering and doing much better.
On Saturday, my contact at the Red Sox reached out to me on behalf of Lawrie to send her flowers and a card. At the time Carpenter was in serious condition and unable to receive flowers. By Tuesday, her condition had improved and we were able to deliver the flowers along with Lawrie's card message " Sending my thoughts and prayers, Brett Lawrie "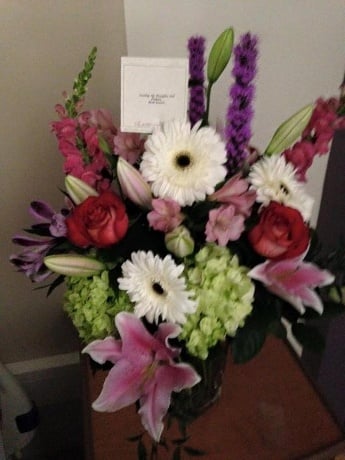 By Tuesday evening, Carpenter's family had sent a message of thanks to Lawrie along with pictures of flowers and the card, where we were prominently showcased on WCVB News, WBZ News and FoxNewsBoston.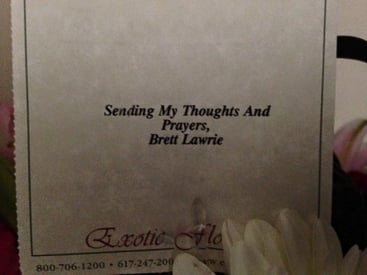 This act of kindness then caught fire and was picked by the Boston Globe, Boston Herald, CNN, ESPN, Sports Illustrated, The Sporting News, NECN, NESN, US World News, and ABC News. It was posted and liked on Facebook, Twitter and Google+ by tens of thousands which in turn created millions of consumer impressions.
By the time Wednesday morning came, our friends, clients and colleagues were all talking about it and sending us messages and mentioning in the flower market and SAF also picked up the story for their weekly newsletter.
This act of kindness is great for the entire floral industry. But most importantly she is recovering. Our thoughts and prayers go out to Tonya as well.