The summer is coming to an end and hopefully you've enjoyed several fun filled days enjoying the warm activities that this time of year blesses New England with. My favorite destination spot are the beaches on the north shore that never disappoint with their crystal clear waters and beautiful rocky landscape. One feature that I particularly love is the stunning blooms that grace the seashore with tranquil color and sweetened fragrance. Being a gardener myself, I have often tried to replicate this "beachy" scene within my own backyard, trying to use the same if not similar varieties accustomed to the ocean habitat. Truthfully, it's not easy because if you're like me who lives inland with forestry surrounding their home, it can be difficult to succeed within our compromised growing conditions. For one thing, our soil does not drain as well as sand so it's imperative to find plants that can adapt to both potting environments. The second factor is the lack of salt in the atmosphere, which beach flowers typically thrive on. The third issue can be a lack in sunshine or direct light if your beds are hidden underneath branches or enlarged shrubbery. Although this seems like a depressing abundance of obstacles, I assure you that there are some species of flowers that will do A-okay if you can tweak your gardening regime just a bit. After some trial and error, I've found this list of successful bloomers that will bring the ocean essence to your backyard no matter where you live.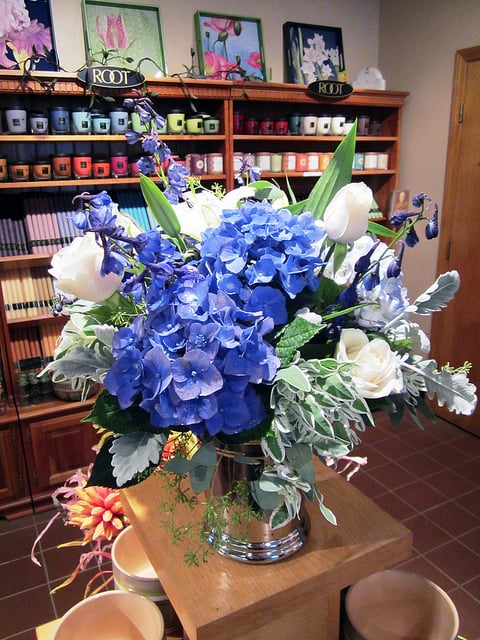 Photo credit Lisa Greene via Flower Factor
Hydrangea
Hydrangea is one of those flowers that are always associated with the beach, particularly in shades of blue. Like many of their seafaring friends, they adore the sodium (NaCl), which makes them bloom happily well into the fall season. If you've visited Cape Cod or Martha's Vineyard, you'll no this to be true hydrangeas can also be planted in other areas, too. As long as the soil is soft and well watered, this bushy flower can flourish in yards or as part of a summer garden. Hydrangeas also prefer a little bit of shaded area so for those of us whose backyards are overgrown with trees, that's really no problem for this variety to survive within.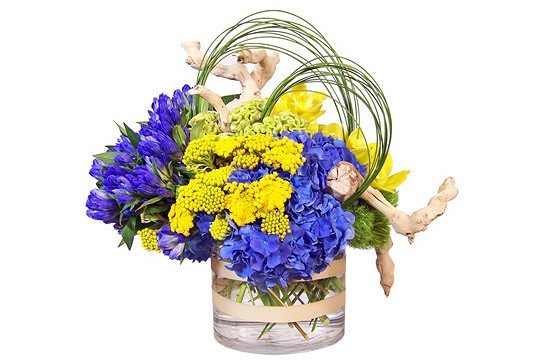 photo credit - Lizzie Borchers via Flower Factor
Beach Grass
Beach Grass is a fairly prevalent shrub that grows along our coastline with little to no maintenance necessary. I have planted several of these bushes on my property and with the exception of watering them during dry spells; they really require little effort on my part. One tip to make them grow larger each year is to cut them at the base when October arrives to ensure a healthy return the next spring.
Summer Asters
I love these little beauties because they represent a "wildflower" appeal that can be grown not only close to the seashore but also in meadows, forests and almost anywhere else you can think of. If you have raised beds, then the soil will stay a bit warmer which they'll thank you for during the colder winter months of the year.