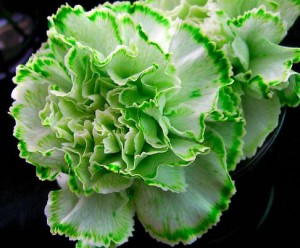 Growing up 100% Italian is quite rare in Boston. I would never trade my heritage for anything. But growing up in Boston also surrounds you with many Irish people and even more Irish customs. My mother, whose parents came from Italy, even cooks corned beef and cabbage every Saint Patrick's Day. This tradition has even carried over to my own family where my wife Suzie, who is part Irish, looks forward to my boiled dinner of corned beef, cabbage, turnip, potatoes, carrots and pearl onions.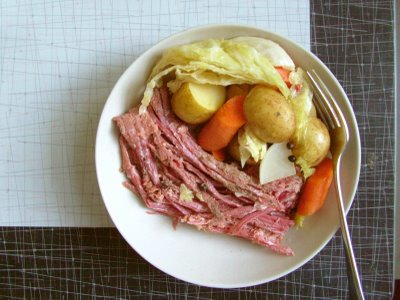 During Saint Patrick's week at my house, you will hear us reading the chidlren's book Tim O'Toole and the Wee Folk or watching the Janeane Garofalo movie The Matchmaker on TV. At Exotic Flowers in Boston, we often speak about tradition and creating your own memories. Saint Patrick's Day is an ideal holiday to start your own tradition.
I have witnessed many clients at Exotic Flowers who celebrate St. Patrick's Day by buying green carnations in the Boston area. The green carnation reminds of the green shake from McDonalds. You only see them around Saint Patrick's Day. One client in Wellesley has been sending his wife 24 green carnations every year for more than twenty years, while a company on State Street in Boston has bought more than one hundred green carnations every year for the past ten years. They hand a green carnation to each one of their employees to celebrate the holiday.
So crack open a Guinness, hand your loved one a green carnation and listen to the Irish Rovers belt out my favorite Irish tune, 'The Unicorn,'.