At Exotic Flowers in Boston, we embrace the holidays as a way to create memories and celebrate traditions. Flowers are always a big part of your celebrations, thank you. Memorial Day is a time for celebrating.
Read on for blogger and Boston flower buyer Jon Bornstein's take on grilling versus barbecuing.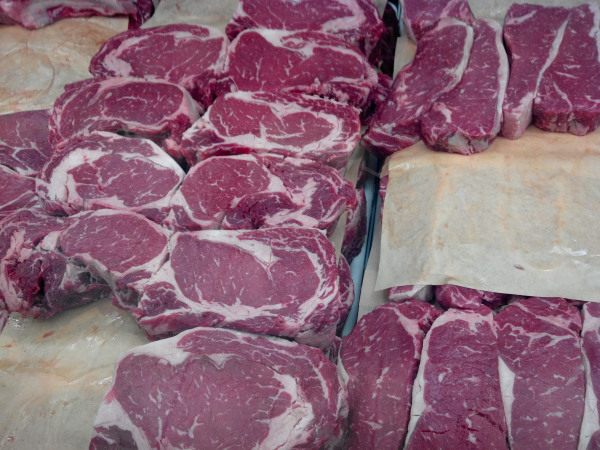 So you think you know food, huh? Pride yourself on being able to differentiate between a Rib Eye and a Porterhouse? Aioli and Au Jus? Focaccia and fiddlehead? Impressive. Now that you've humbled me as an American and a food buff, maybe you can answer my favorite question on the cusp of the first long weekend of the summer – what's the difference between grilling and barbeque?
This quandary has been on my mind as we roll into Memorial Day, a time that signifies many things to those of us fortunate enough to celebrate it. Perhaps most importantly, it is a time for us to reflect upon the sacrifices of our fellow Americans who have fallen in service to our country. Memorial Day also serves as the harbinger for a number of lesser events commonly associated with the warmer New England months. Academicians and their charges view the weekend as the beginning of summer break. Cinephiles welcome it as the start of the "tent pole" popcorn flick season (although the starting date for that seems to creep back earlier and earlier each year). Food-obsessed types like myself embrace it as open season on the outdoor grill.
Not that we diehards stop working our Webers when the weather turns cold and unpleasant. Working the grill is a year-round event for us. But the most glorious time to work the smoky hot space that a full grill top creates is when the thermometer heads north of 70 degrees and the icy sweat coming off a cold bottle of beer can cut a refreshing swath across your forehead.
So I repeat – do you know the difference between grilling and barbeque? I thought I did. Well, I pretty much did. But a recent demonstration at Le Cordon Blue institute in Cambridge by one of their talented chefs/instructors brought it all home for me, so let me do the same for you, just in case your sitting there wondering why I keep asking such an obvious question.
Grilling involves cooking something (be it meat, fish, chicken, or vegetable) by applying direct heat via flame, to the foodstuff in question through a grate. The significance of this is that most of us refer to this act as barbecuing, or having a barbecue, and as you will see, it's not.
Barbeque is the process of slowly cooking food by applying heat indirectly via burning wood. This process can take up to 18 hours, and imbues the food in question with a smoky flavor and juicy tenderness as the long cooking time breaks down the fats and other components of the meat. Barbecue is truly an American style of cooking, and the way it varies from region to region is part of what makes it special.
Wherever you happen to be chowing down on 'cue, be it somewhere in Texas, Memphis, the Carolinas, St. Louis, or Kansas City, you will be treated to completely different styles of eats. The sauce might be based around tomato, vinegar, or mustard. You might be eating beef brisket, pork ribs, or shoulder. Your meat may even have been seasoned with a dry rub and served with sauce on the side as opposed to being slathered by sauce directly.
The previously mentioned regions of the US view barbeque in the Northeast using the same lens that we New Englanders view college sports with – sure we've got it, and some of it is pretty damn good, but we don't take it nearly as seriously as the rest of the country. And for a long time, they were right. But 'cue is trending in this part of the country, and if you don't believe me, ask anyone who's been to The Smoke Shop at the Seaport or Sweet Cheeks in the Fenway. These places are popping up all over, and people who are serious about their smoke are putting them on the map.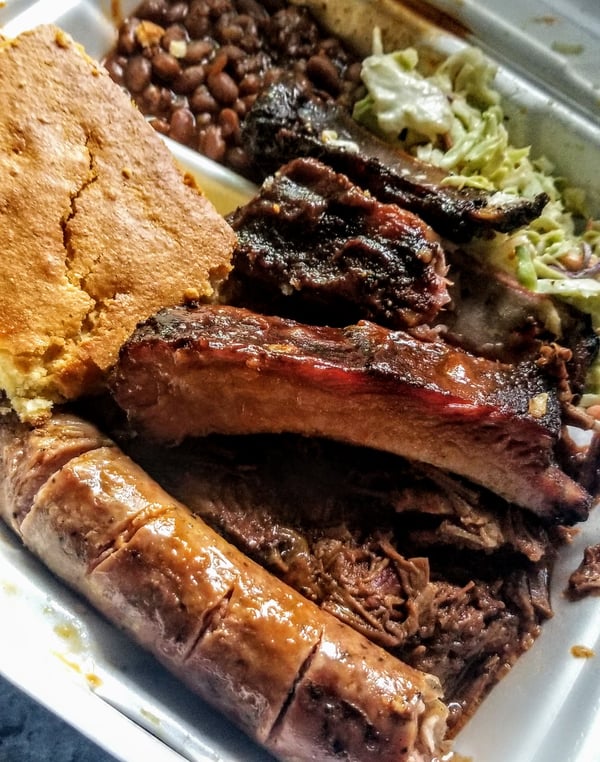 Two favorite long time denizens of the Boston area that I love who've been banging out quality 'cue for quite some time. Any one of these three can walk you through all the styles I previously mentioned to satisfy both your intellectual curiosity and your hankering for something sweet, tender, and smoky.
1) RedBones has been a fixture in Somerville's eclectic Davis Square since 1987. Pumping out authentic bbq of all styles including jerk, the menu covers meat, chicken, fish, and vegetarian options, with numerous tasty sides and a handful of desserts to go with the two dozen microbrews on tap. Did I mention they also have a food truck?
2) Blue Ribbon Barbeque is a multi-location operation whose longevity I'm not entirely sure of, but like Redbones, they do offer a variety of regional barbeque styles for your smoky flavor cravings. They do a nice job, and they've got four "Best of Boston's" to prove it.
So do your patriotic duty this upcoming holiday weekend, and indulge in a truly American pastime by enjoying our native cuisine at one of the fine institutions listed above, or somewhere else you've been meaning to check out. And once you've done that, please don't forget to report back! Did I mention this would also be a good opportunity to send flowers to someone you love?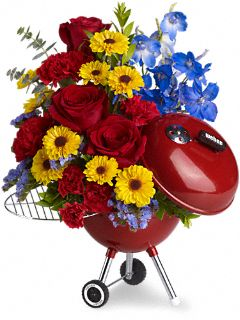 Follow Me On Twitter @Zucrow