Father's Day is Sunday, June 19th and just as the weather seems to be finally warming up, those grills are being awakened from a long winter's nap in storage! One of the biggest traditions associated with this holiday is cooking cheese hamburgers, hotdogs and other choice meats right over an open flame. Did you know that for the last 50 or so years, aprons, oven mitts and chef hats still remain the number #1 present to gift old dad particularly for this very reason? Well, it's time to put them to good use!
This Father's Day, challenge yourself to try new and exciting recipes that will excite a fresh culinary tradition for your family and friends. Don't get me wrong, there's nothing wrong with a patty of ground beef but isn't it time we showed dear old dad that we really care by grilling outside the familiar box? Contemporary chefs from around the world are shaking their grilling styles up a bit this Father's Day offering delicious menu items that are both inventive and creative. From fish to poultry, to top grade "A" meat, by infusing some of these selections into your Father's Day barbecue, you'll make this a special holiday that he'll never forget!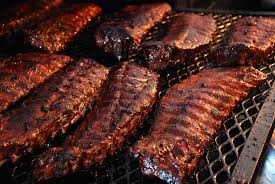 www.dishmaps.com
Meat and Chicken:
Ribs are pretty much a staple so spice things up with marinades like bourbon tequila to make every last bite pack a punch! For burgers, mix oregano, celery salt and paprika for a nice wave of spice.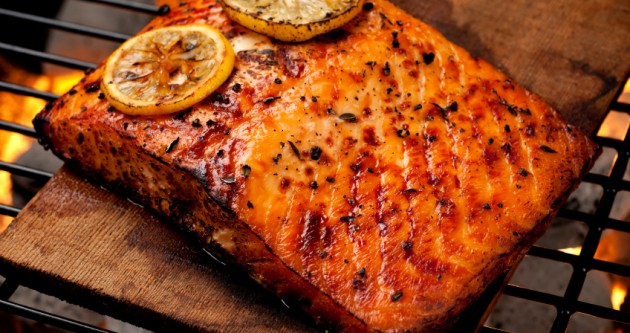 photo credit: blog.danone.ca
Fish:
There's no better place to cook fish than on a grill so make sure you salt everything before you begin and add playful juices such as lemon and lime. Salmon, trout and shrimp are my favorites!