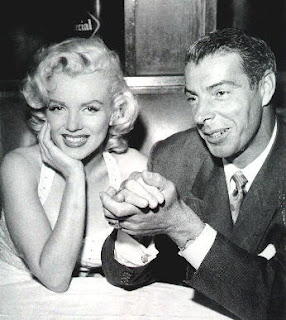 Joe DiMaggio and Marilyn Monroe remain one of the most famous couples in history. Eventhough their marriage lasted only nine months, DiMaggio and Monroe's relationship is legend. Joe's affection for Marilyn was always visible in many gestures. Seven years after their marriage, we can see evidence of his affection by this New York florist's receipt for two dozen roses. Forty years later this same order would be $200. I did try and see if Goldfarb Flowers of New York was still in business, but had no luck.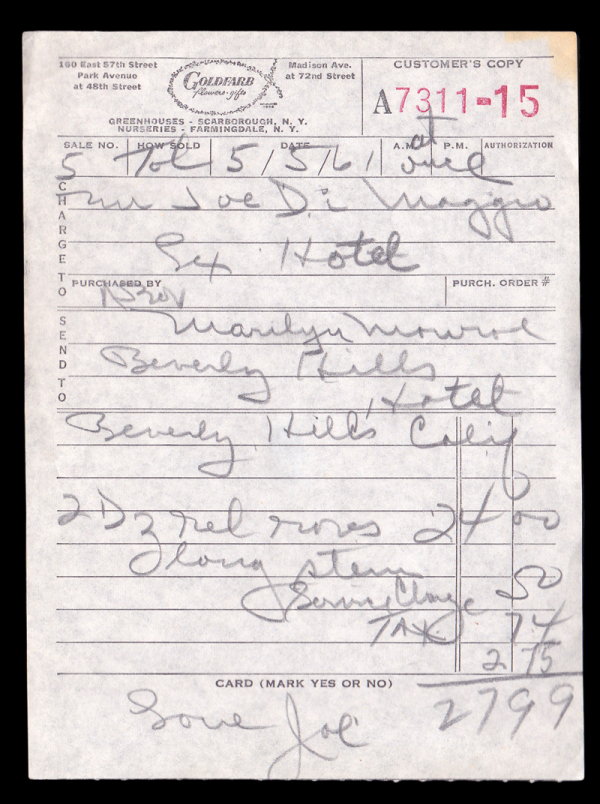 DiMaggio who was known to be serious, private and reserved rarely let others know his many acts of kindness for Marilyn. Upon her tragic death, DiMaggio even tended to all the details of her funeral. At her funeral, Joe's affection was again shown with flowers, below is a picture of a funeral heart of roses for Marilyn.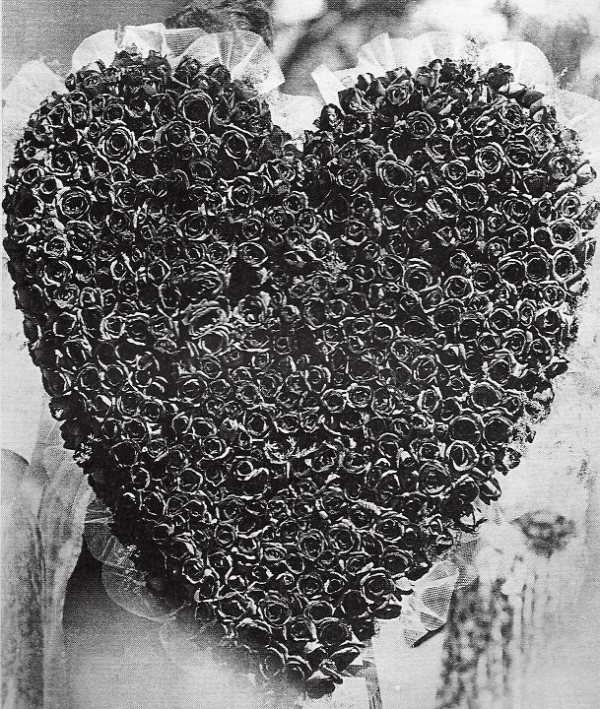 One often hears that flowers say what words cannot. Joe DiMaggio was a man of few words, but his fans can see that he expressed himself with flowers.
After Marilyn's death, Joe also arranged for flowers to be put at her grave every week for more than twenty years. DiMaggio realized the importance of beautifying her grave with fresh flowers and the importance that flowers have in our lives.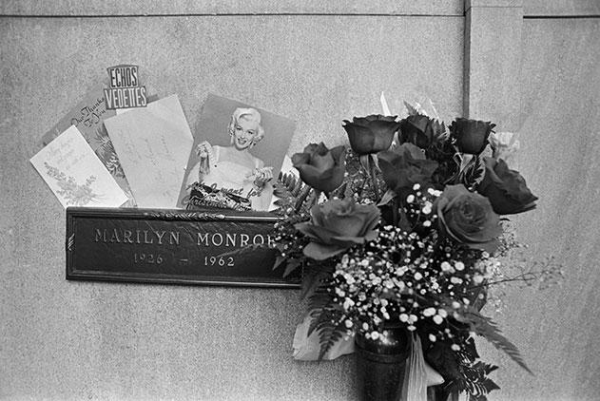 August 4th, 2012 marks the 50th anniversary of Marilyn Monroe's death. Marilyn Monroe remains a cultural icon and her fans continue to show their affection with fresh flowers at her grave.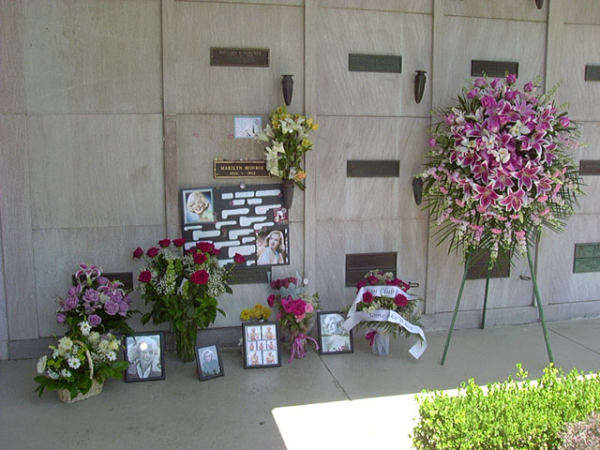 Fresh flowers at the cemetery remain the best way for us to keep in touch with our loved ones.