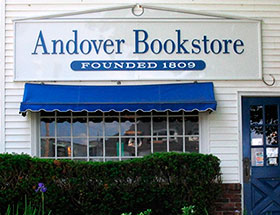 At 1pm on Saturday, September 8th, 2012 - Exotic Flowers favorite author Suzie Canale will be signing and reading from her latest children's book, 'The Candy Roses of Cape Care,'.
SUZIE CANALE: "The Candy Roses of Cape Care" (Andover)
Saturday, September 8, 2012 - 1:00pm
The Candy Roses of Cape Care is the third installment in The Beantown Tales: Green Series where a group of six cousins rally together to save a magical beach's candy sprouting roses from extinction. Growing every sweet treat imaginable, from lollipops to gummy bears, the team must work fast to clean up their sandy shores before pollution threatens to halt the production of an enchanted potion produced by the sea. Keeping in theme with the prequels, The Land of Chocolate Cosmos and The Popcorn Hydrangea of Poppingtom, the author educates while empowering readers to make key changes within their communities. This book tantalizes tummies with yummy imagery nestled in fantastical worlds.
Suzie Hearl Canale grew up in Andover and is a graduate of Salem State College. She began writing after a twenty-five year career in the wholesale floral industry in Boston, where she was inspired by flowers named after child-friendly foods. She developed The Beantown Tales, a series of books geared towards educating children to make positive changes within our society. Suzie's books have received the 2011 Green Difference Book Award by the Massachusetts Green Schools Organization, as well as Honorable Mentions in the 2011 New England Book Festival, 2012 New York Book Festival, and the 2012 Hollywood Book Festival. Canale recently published "Walking Down the Cobblestone Aisles of Boston" in electronic form. As she continues her career writing career, she also keeps busy raising her two sons and volunteering for the Mass Bay American Red Cross chapter as a member of the Disaster Relief division.