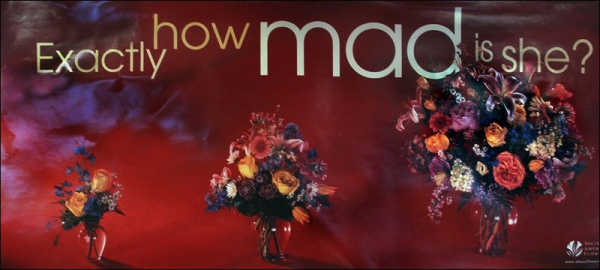 Not to capitalize on the misfortune of others, but flowers have always been a symbol of apology. Often times, men and women call or come into our store looking to bring flowers to their loved ones who they wronged. Can General Petraeus' marriage be saved by a visit to his local florist ? Maybe, maybe not.
Flowers are certain to help start the healing process. The 'Exactly How Mad Is She' bulletin board is famous for showing that flowers are a universal symbol of apology.
Even if General Petraeus does not choose to bring flowers to his wife, then he still can romance his two mistresses with roses.