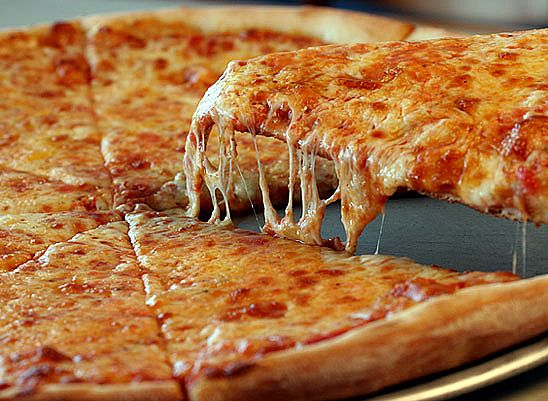 At Exotic Flowers in Boston, we often work on our feet. Lunch is usually eaten at a work station and the end result is often fast food. Unfortunately, you might say we are fast food critics. On our Boston flower design benches, you might find a beef lo mein from
Seven Star Street Bistro
, or a Chipotle Burrito. Pizza has become a staple for breakfast, lunch or dinner. Some are good. Some are great. Here are our five favorites.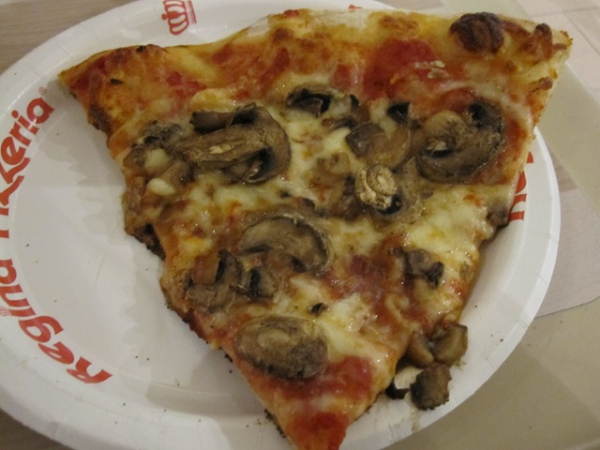 In West Roxbury, Tony's Pizza is an institution. Elio has been hand making one of the best Chicken Parmigiana subs and some of the tastiest area pizza for more than twenty years.
Also in West Roxbury is Comella's; Comella's is a family owned chain which is know for its Italian Mess (a delight of mixed pastas, sauce and cheese) but its pizza $5 large cheese pizzas keep me as regular. This is the best $5 you can spend in Boston.
A traditional favorite remains local icon Papa Gino's. For chain pizza, Papa Gino's nails it with its rustic pizza. This thin stretched crust cut into mini squares and odd shapes is as close to authentic as a chain can get.
Batting it out for the top two spots are everyone's favorite pizzerias. Both institutions have even expanded with huge pizzerias during the recession.
Pizzeria Regina and Santarpio's are everyone's favorites. But keep in mind, Pizzeria Reginas is good in any of its location, but the north end location remains the best of the chain. From its large slices oozing with cheese on a fluffy crust, Pizzeria Regina never disappaoints but still our #1 pizzeria remains Santarpio's in East Boston.
Santarpio's Pizza remains the best there is. No one comes close and it never disappoints. I continue to ask why no one can replicate this pizza.