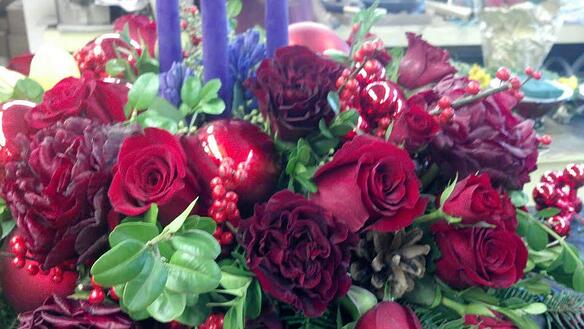 Finding the perfect presents can sometimes be challenging during the holiday season when we often find ourselves either over spending for items that the receiver doesn't really want or grabbing just anything you can find at the last minute with no real thought put behind it. The goal for Christmas gifting should be found in the consideration and affordability, not the expense or haste to get all of your shopping done. One strategy that always receives a winning response is making your own gifts, which are fun, efficient for budgets and most importantly, sentimental to those we care for. The options are numerous including woodworking, sewing, clay and painting crafts where you can create just about anything that your imagination will allow. This year's most popular made-at-home presents are utilizing flowers as the primary material because the color, scent and flexibility in design allow designers to come up with some pretty interesting ideas! Curious about how to make a bookmark or delicate necklace made from the natural gifts found in your garden? Here are some options to get you reeling in the world of floral crafting.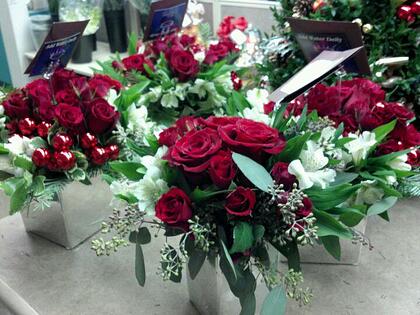 Bookmarks are a great present to give any avid reader because they are always in demand and can be styled after millions of different themes. If you know someone who loves books and also gardening, this might be the ideal present. Begin by picking flowers that can be easily pressed. Excellent candidates include lavender, violets, pansies, delphinium, freesia, daisies, larkspur and hydrangea. You are looking for flowers that can be easily flattened and do not hold a lot of water within their structure so be careful not to choose bulky blooms. Once you have made your choices, take the stem and place it between two pieces of absorbent paper and then slide the pages within a heavy book. Make sure the weight is adequate by placing a brick or other heavy object on top of the stack. Allow two weeks for decent pressing results and then carefully lay the bouquet within two pages of transparency paper. Using scissors carefully cut a desired shape for the bookmark, either a rectangle or oval. Punch a whole at the top and finish off with a piece of tied twine.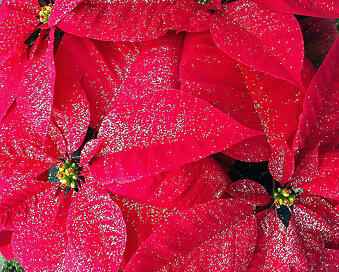 Although the traditional form of the necklace commonly given at Christmas is made out of gold or silver, I can tell you first hand that flowers make stunning links when crafting your own jewelry. There are many different varieties that will work but I have found that the best and easiest flower to use is a small rose head, particularly from the spray rose family. You will find that not only are they much more efficient when stranding but they are grown in a large spectrum of color in shades of white, pink, red, orange, yellow and purple. To get started, simply hang the bunch of roses upside down for a minimum of four weeks. After the heads have dried, carefully snip off the rose buds making sure that there are no protruding stems left attached that may wound the person who is to wear the necklace. String a needle with a heavy-duty thread and pierce the head at the bottom of its neck. Continue the process until the desired length has been achieved. When finished, secure a clasp that can be bought inexpensively at your local craft or fabric store. Place the chain in small box and there you have it, the perfect gift for any jewelry lover on your list!

Suzie Canale, Westwood, MA
Suzie works at the Westwood Public Library and also serves as the President of the Women's Lockerroom Foundation of Boston.