Georgia O'Keeffe was one of the most famous female painters of all time who found the beauty in almost every bloom she set her eyes upon. Her extensive list of acclaimed artwork is showcased around the world and celebrated for the dramatic use of color she implements in every piece. If you're a fan like I am, you might remember her most popular claims to fame such as "Morning Glories", "Calla Lily in Tall Grass", "Petunia" and "Oriental Poppies". Just by gazing at any one of these works of art, it is really quite easy to see why she is still celebrated for her plethora of talents pertaining to a paintbrush and easel.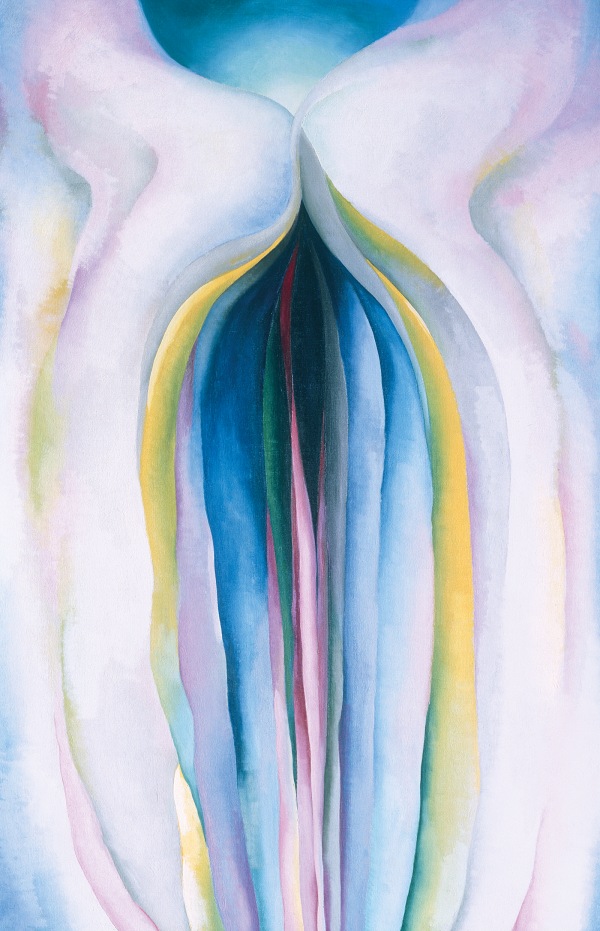 Among the many aspects that make O'Keeffe still talked about today is her interesting fixation for the center of flowers. If you look closely, the mid origin is almost always depicted in every portrait as a primary point, which if you look closely may resemble something familiar... Experts reveal that the Sun Prairie, Wyoming native had an interesting obsession for creating her own version of the bloom's pistil or to some people, a vulva.
According to her husband, Alfred Stieglitz who was also the first to photograph her paintings, each floral image was an interpretive representation of the female reproductive organs. The vulva is the most popular belief when viewing her pieces, especially one entitled, "Grey Line with Black Blue and Yellow" which is believed to be the center of a calla lily. If you take a good look, you can see where the idea comes from but the truth is, that's not what O'keefe had in mind at all.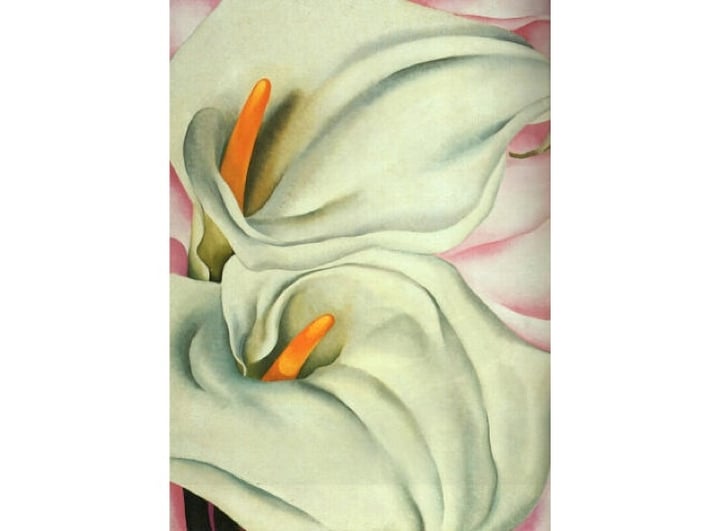 According to the artist herself, she had no intention of manipulating blooms or any of her other subjects for that matter through the eyes of a "sexual nature". Her deep strokes and fine lines were simply the way she viewed these topics and had zero connection to female genitalia. This news was disappointing to feminists who hoped O'Keeffe would jump onboard with their mission, using her paintings as symbolic references. Today, there is still controversy over what exactly was going on inside the artist's mind – I guess we'll never know…